Tons Of Backstage RAW Notes: Kane, Rock, Rhodes, Torrie, Bischoff, More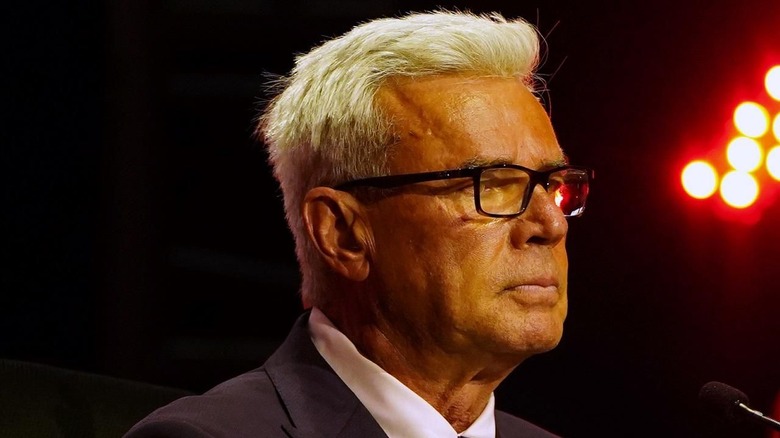 Photo Credit: AEW
WWE.com has posted a video previewing Doom. Rock gives comments on scenes in the movie and finishes with "If you smell what The Rock is cookin'". The commercial actually just aired on RAW as I type this.
WWE.com once again did their Unlimited webcast during RAW last night featuring Jim Ross and Jerry Lawler's intros, Lillian signing the National Anthem, fans being interviewed asking who would be fired which many responded 'Jim Ross'. Ahh the power of the internet. They also showed video of the Carlito's Cabana setup and an interview with Eric Bischoff where he announced the main event of the show before it was announced on the live show.
Also on the WWE.com Unlimited show was a backstage interview with Edge, Lita, and Eric Bischoff. Lita said she heard a nasty rumor that Eric would be replaced by Dusty Rhodes. Obviously a small cheap dig at TNA as they had Dusty as 'commissioner/general manager' for a short time. They also just shot a segment with Torrie Wilson and Candice helping Victoria to the back as well as Angle, Edge, and Carlito bickering back and forth with Angle winding up calling Carlito gay.
As noted earlier, there are plans to do a Team Pink (Victoria, Candice, & Torrie) against Trish Stratus, Ashley Massaro (who is now dating Matt Hardy), and Mickie James who debuted last night.
Kane will return next week as announced on RAW last night.
USA once again gave RAW more time this week as they went several minutes over on the over-run period.