Update On The Rock's New Movie, The Sarah Michelle Gellar Kiss, & More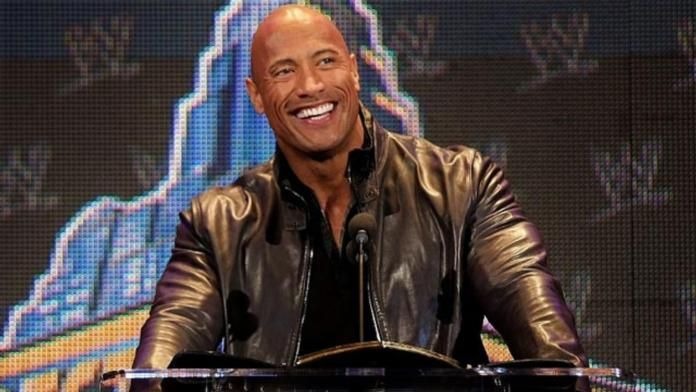 The Rock appeared on "The Late Show With David Letterman" to promote his new movie, "Doom".
The Rock said he just wrapped two other movies. Dave talked about Rock's wrestling and football background. Well, actually they talked more about football. They talked about USC's 27th victory in a row. Dave asked Rock if he had fond memories about University of Miami. Rock mentioned Warren Sapp and told a story about a game where there was a bench clearing brawl against San Diego State. Rock said he looked over and saw their mascot on the sidelines taunting UM. Rock ran into the stands and after all the fines were levied the worst was the phone call from his mom. Dave showed the videotape of the incident. Funny stuff.
After the commercial Dave showed a picture from a scene he did with Sarah Michelle Gellar from an upcoming movie. Rock said that this photo was in the tabloids. His wife questioned him on it when she saw it but explained that it was from the movie. Rock looks to have lost some weight. Then they showed a clip from "Doom". It was another good interview from the Rock.. Again, Rock didn't mention WWE by name.