Bret Hart To TNA Very Possible, Big WWE Names Coming To TNA, Nash Update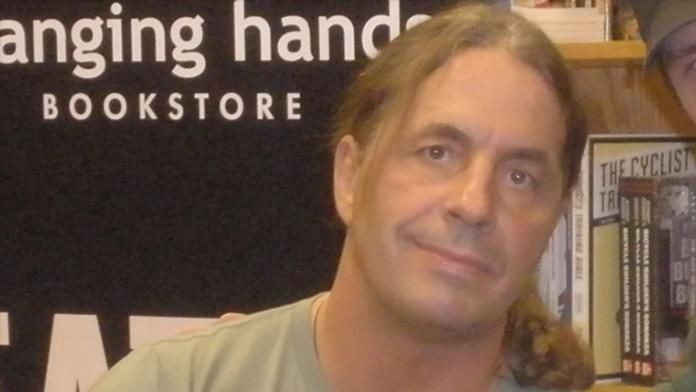 Photo Credit: Google
Source: TNAWrestlingNews.com, The Observer
Believe it or not, TNAWrestlingNews.com can report that many people within TNA expect to see Bret Hart make several appearances for the company after 2006. The feeling right now is that after all the current WWE DVD stuff wears off, he'll make several special appearances for the company. He has had nothing but good things to say about the product in recent interviews. Dave Meltzer of The Wrestling Observer, who is close friends with Bret, has also stated that he would not be surprised to see him make an appearance at some point. Bret is also very good friends with Scott D'Amore in real life.
There is talk of using Test (Andrew Martin) for at least one appearance, perhaps for the Genisis pay-per-view. He has also bulked up a lot recently. As reported here on TNAWrestlingNews.com, Martin was backstage at several PPV events and iMPACT!. There was said to have been little interest in him at first but he made a good impression on the right people while backstage at these events. No word on how long or if he will even be with TNA.
TNAWrestlingNews.com can now confirm what many people already speculated on and that is that Shannon Moore will be debuting in TNA in the near future. The plan right now is to have him work as a heel in the X-Division.
The latest word on Kevin Nash from one TNAWrestlingNews.com backstage source is that he did not suffer a heart attack several weeks ago. There was fear that if he didn't make the 911 call, things could have been much worse. It is possible that he had a heart blockage but tests are still being done to find out what exactly happened.
Spike TV announced today that both Jeff Jarrett and A.J. Styles will be appearing on the Video Games Award show on 12/10. The Rock will also be on the show.
We have now opened up a website dedicated to only TNA. We've got the latest on which WWE stars are jumping ship, Scott Hall's status, and so much more. This site is where ALL of our TNA will now be posted. Please visit TNAWrestlingNews.com