Eddie Guerrero passes away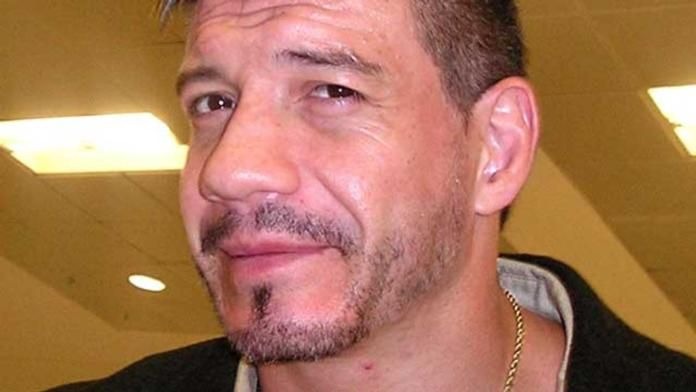 Eddie Guerrero passed away on Oct. 13, 2005. He was found dead this morning in his hotel room at the Marriott City Center in Minneapolis, MN where he was waiting for the joint RAW and SmackDown! tapings which are being held that night at the Target Center. He was just 38 years old.
According to sources, Eddie got an early wake-up call just after 7 a.m. and he didn't answer. Chavo Guerrero then tried calling the room and also got no answer. Chavo and Eddie had traveled together for months when both were on SmackDown!. Several people knocked on his door and the calls went unanswered. Security was then called and they got inside and found Eddie dead on the bathroom floor with his toothbrush in his mouth on the bathroom floor. He apparently died while brushing his teeth.
PWTorch.com reported that shortly after Guerrero's body was removed from the room, Chris Benoit, Rey Mysterio, Dean Malenko and Chavo Guerrero all visited the hotel room to say their final goodbyes. Many WWE staffers were visibly shaken by this as they left the hotel and headed for the arena.
The official cause of death is that he died of natural causes related to heart disease, said the Hennepin County Medical Examiner Thursday.
The medical examiner's office said Guerrero died of "natural causes related to arteriosclerotic heart disease." That term is synonymous with coronary heart disease, a narrowing of the blood vessels that supply blood and oxygen to the heart.
The coroner's did not address what led to the heart trouble, although the wrestler's wife, Vickie Guerrero, had said on WWE.com's website that his past substance abuse and aggressive workout regimen caused the heart disease.
Following Guerrero's death, WWE announced the institution of a drug policy to screen for steroids and other drugs.
Eddie is survived by his wife Vickie and his two daughters. On behalf of everyone at this website, we want to send our condolences to the family and friends of Eddie. Rest in Peace, Eddie.