Loads Of Saturday Notes: Guerrero, Armageddon, RVD-RAW, Lots More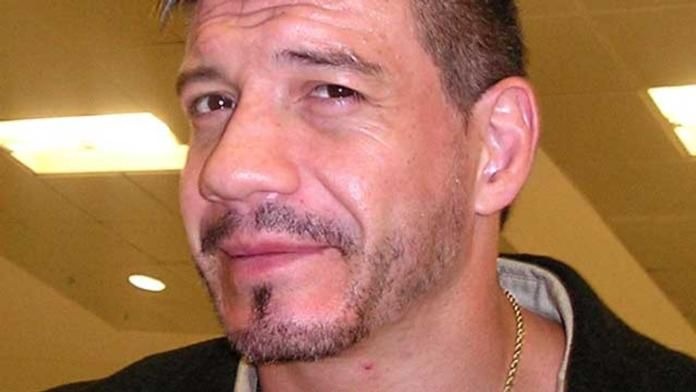 Partial Source: PWInsider.com
We reported on earlier about Rob Van Dam making an appearance in Willoughby, Ohio this Sunday, which is close to Cleveland (the site of RAW on Monday night). It turns out RVD's appearance will be on Saturday from 3 to 5pm at Pat O'Brien Chevrolet, not Sunday. His appearance started some rumors that he might be showing up on RAW. It is possible he is in the area visiting family for the holiday weekend.
According to reports, the poster for the WWE New Years Revolution PPV in January of 2006 features John Cena on the front with the WWE Championship in hand. Cena is shown standing in front of an Elimination Chamber. The PPV takes place in Albany, NY at the Pepsi Arena.
There are said to be some great seats available for the WWE Armageddon PPV on December 18 in Providence, RI. While top priced seats ($175) are gone, seats in the $90 range are still available and are at eye level to the ring.
Alex Marvez has an interview up with Jim Ross about the passing of Eddie Guerrero. Ross notes in the interview how he took part in some intervention with Guerrero in 2001 at the urging of close friends Chris Benoit and Dean Malenko. To view the full article, visit newsok.com/article/1686671/.
WWE.com has added a new "5 Questions with the Champ" with WWE Champion John Cena.
The New York Daily News has an article up about the new WWE produced Bret Hart DVD. Hart brings up how he was at a dentist appointment and a young fan came up to him saying he was his favorite wrestler, but that he only saw a few of his matches. "I felt bad he never got to see me during my prime and decided to try to put together a story of my career," Hart added.
JBL has a new article up on TheStreet.com.
Arn Anderson was at the Deep South Wrestling promotion in Georiga this week helping with WWE developemental talent.
The world premiere trailer for the new film "Spy Hunter: Nowhere to Run" based on the popular video game starring The Rock will air on December 10 at Spike TV's Video Game Awards. Rock was also in attendance at the tapings last week. TNA's Jeff Jarrett and AJ Styles also made an appearance on the show.