Major Update With Tons Of News: Christian, HBK, Divas, Angle Marriage Problems, Y2J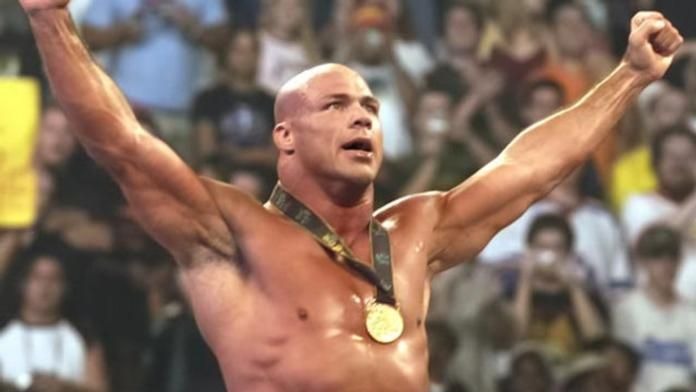 WWE
Partial Source: PWInsider.com
– Just to update on the Jay 'Christian' Reso situation, TNAWrestlingNews.com can confirm that Jay also filed a trademark for Captain Charisma the same day he filed for Christian Cage. So it appears as though they are still debating on what to call him. We're down to two names.
– The UFC live special on Saturday night did a 2.0 rating. That is great and you can bet WWE is watching closely.
– Luke Cummo has been offered a UFC contract although it is not the 'six figure' deal that the winners got.
– For those who have asked, Kurt Angle and his former wife Karen separated months ago. Angle wants to be considered the best ever and has really dedicated his entire life to WWE. He is constantly traveling and things just simply didn't work out between the two. Karen was known to post on Angle's website at times.
– Shawn Michaels autobiography was released today. Not that anyone on this site is biased, but take for what it's worth that the HBK biography and Bret Hart DVD are being released within a month of each other, and only one has received anything resembling hype. Who knows, maybe WWE will refer to HBK as a New York Times best-seller next week like they did to HHH when his book came out and bombed. Expect major hype for this in the coming weeks on WWE TV.
– Maven has been added to the Fanslam event on November 19th in Totawa, New Jersey.
– USA Network has released another press release about the success they have been having since WWE's return to the network.
– The Daily Campus, a publication at the University of Connecticut, noted that there is some concern over bringing well-known conservative Ann Coulter to campus for a lecture. The concern comes in the wake of the infamous Ultimate Warrior speech at the university last year, which caused the university's College Republican Club to apologize for bringing him there to speak.
– Chris Jericho will be on Off The Record on November 18th.
– The poster for the upcoming WWE Armageddon PPV (SmackDown brand) features a close-up of World Heavyweight Champion Batista. The event will be taking place on December 18 in Providence, RI. We had originally reported Kurt Angle. Sorry for the mistake.
– Cox Communications in Virginia will be adding WWE 24/7 to their current Video on Demand service this summer.
– According to Videoeta.com, WWE will be releasing "WWE: 2005 Collector's Edition Box Set" on January 17, 2006.
– Jennifer Lawson sent this: I met former WWE Diva Lauren Jones in a boutique in Florida. I asked her for her autograph and asked her what happened with WWE. She said that she is still contracted by WWE, but was filming several tv shows and movies so was not on WWE tv. She said that she was in talks with Johnny Ace about returning to the Smackdown roster in December-January as well as training in Deep South Wrestling