More Coverage Of Eddie Guerrero's Passing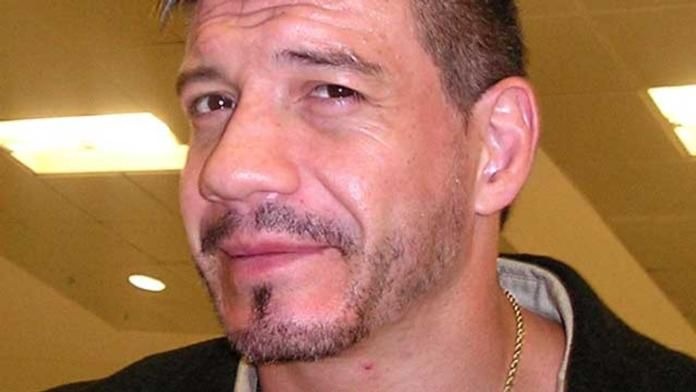 Over at WWE.com, both Jim Ross and Rob Van Dam have commentaries regarding the passing of their friend, Eddie Guerrero. In RVD's commentary, he discusses hearing about Eddie's passing and his reaction. In addition, RVD talks about his memories of Eddie and how he feels the fans will remember Eddie. The commentary is in an audio format. Jim Ross has written a heartfelt commentary on the site. Ross discusses his personal and professional relationship with Eddie. One highlight of the interview is when Ross discusses the day that he and Eddie talked about getting passed Eddie's demons and being able to live out the rest of his life clean and sober.
Lance Storm has also posted a new commentary at StormWrestling.com dedicated to Eddie's memory. Storm mentions the fact that he and Eddie had a strong bond, despite never really having developed a friendship. Storm also comments on his first and only match with Eddie Guerrero, and the interesting circumstances that the two wrestled under. As always with Lance Storm, your getting a great and honest read.
WWE.com has added a new section of testimonials by WWE wrestlers and staff, dedicated to Eddie Guerrero.
Here is a run down of the latest testimonials added: Candice, Cowboy Bob Orton, Vito, Daivari, Dean Malenko, Eric Bischoff, William Regal, Gerry Brisco, Kurt Angle, Matt Hardy, Trish Stratus, JBL, Theodore Long, Christy Hemme, Booker T & Sharmell, Shelton Benjamin, Ric Flair, Micheal Hayes, Dusty Rhodes, Orlando Jordan, Steve Keirn, Val Venis, Ted DiBiase and Mickie Jay (referee).
WWE have decided to drop the Kerwin White character. On WWE.com, the Kerwin White bio was taken down, and replaced with a bio for Chavo Guerrero, including older pictures of Chavo with dark hair. Chavo's bio does not mention the Kerwin White gimmick at all, rather a reference to Chavo being traded to RAW in the 2005 Draft lottery, and carrying the torch for his family name on RAW. As many know, Chavo was given the Kerwin White gimmick earlier in the year. The idea behind the gimmick was that Chavo was pretending to be a wealthy white male, and wanted nothing to do with his Hispanic background. WWE has decided to scrap this gimmick and have Chavo be able to carry on the legacy of the Guerrero name.