More Eddie Guerrero Passing News & Notes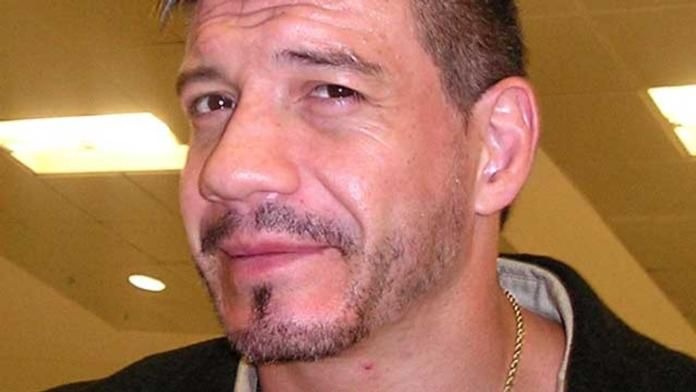 The NJPW letter reads as follows: "From: David Marquez, Inoki Sports Management, Inc. Mr. Inoki, Simon and myself extend our deepest condolences on the loss of Eddie. As you are aware, Eddie spent time working for our company and there are many people in NJPW that have fond memories of him as Black Tiger II. Although Eddie will be most remembered as an outstanding WWE Superstar he is an essential part of our company's history too. Warmest regards, David Marquez Vice President, Inoki Sports Management, Inc.
John Bradshaw Layfield is scheduled to be on MSNBC Live this afternoon at approximately 3:30 P.M. Eastern Standard Time. JBL will obviously be discussing the passing of Eddie Guerrero.
WWE.com has a page up where fans can send in their condolences. https://www.wwe.com/inside/news/eddieemail
On the same page, it has a few paragraphs sent in by fans, with their thoughts.
Adam Lebow sent in the following:
WWE has gone and posted a full retrosprective of Eddie Guerreros's career, looking from the beginning to last week's Smackdown against Mr. Kennedy over at https://www.wwe.com/inside/news/egcareer
Additionally, WWE has changed the Guerrero superstar page numerous times and it is now completely a Guerrero history page.
Aaron Cunningham sent this: The webcomic Robobo (www.robobo.com) has put up some condolencses for Eddy Guerrero. It isn't a official news outlet but it is still good to see that everyone from every facet of the world is being touched by his passing.
Bryn from Nottingham, UK sent this: Just thought i'd let you know that Sky Sports News in the UK had the story on Eddie's sad passing. They explained the details that occurred around the time of his death and showed clips of Eddie coming to the ring in one his cars and the end of the match at Wrestlemania 21 against Rey Mysterio. After the clips they showed a quote from Vince Mcmahon, saying how well like Eddie was and how saddened everyone in the company is. Still not sunk in properly for me, still distraught. All the best guys, keep up the great work you do.
Kane's movie "See No Evil" is currently scheduled to release on May 19, 2006 according to IMDB.com.