More Stars Comment, Fozzy Pays Tribute, Guerrero Coverage Continues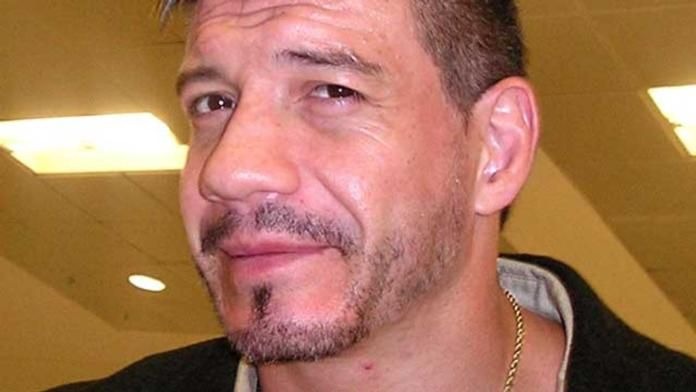 I appreciate all the emails that are STILL coming in concerning Eddie Guerrero. As I noted earlier, I will not be able to post all of these. You can feel free to send me your comments about Eddie and I will read them and respond to all, but they may not be posted. As far as contacting Eddie's family is concerned, there is no way to do so. Eddie Wife, Vicki, has asked the fans that they respect the family s privacy, most especially the privacy of their children. The funeral will be private in a small town outside of Phoenix, AZ on Thursday. Eddicts.com has turned into a tribute site where you can submit email. You can send in feedback via WWE.com as well. I also posted a bunch of your emails here yesterday so they are likely being viewed by family and friends. Thanks to everyone who has been here for our coverage of the story so far. We have all been working overtime here during this very somber time.
Sonny Siaki on Eddie Guerrero: "I wrestled with Eddie Guerrero briefly at WCW and in the short time that i got to work with him he was one of the only veterans that showed he cared about the new guys that were just getting in the business. I am very sad that we lost a great wrestler, christian, husband, father and person. The wrestling world will not be the same without you. My thoughts and prayers go out to his wife, kids, family and close friends. God bless you Eddie, i know you're in heaven smiling down on us, i miss you Bro. Sonny Siaki"
Frankie Kazarian on Eddie Guerrero: "Lets put wrestling aside, everyone knows Eddie was one of the best to ever lace boots. Period. More importantly, Eddie was a loving father and husband, an incredible human being, and a man of God. I am honored to have shared a locker room with such an amazing spirit. You are with with our heavenly Father now, and you will be missed more then I can begin to say. Thank you for inspiring me, and countles others. Till we meet again, goodbye. Frankie Kazarian"
Dan sent this one: Ryan, I was at the first Fozzy show of the Canadian tour last night and thought I'd send you some quick notes. Hopefully this report doesn't get lost in the massive amounts of email you're getting lately. First off, the venue (Barrymore's) played the opening to Raw on the big screen prior to the opening act. Most of the crowd were either wrestling fans or at least aware of Eddie's death so I think people were glad they could see the tribute. By the time Fozzy took the stage the mood had lifted back to the rock 'n roll. Fozzy is really a pretty good band. They don't take themselves too seriously which gives them the freedom to not be perfect yet still entertaining. My friend who attended the show is a true metalhead and he enjoyed the show very much. Jericho works the crowd very well as you would expect and his vocals are really getting good. They did mostly original material along with a couple of covers (Priest and one other) and some improv stuff with the crowd. For their last encore, Jericho was sipping a beer and said he wanted to "drink to a friend". The crowd immediately broke out into an EDDIE chant and Jericho was clearly touched by it. He raised his bottle and send his love to Eddie and his family. After the song the EDDIE chants broke out again and the whole band joined in as well. Jericho thanked us all and raised his hand again as a salute to Eddie before saying goodnight. I'm not sure if they plan to go through with their Montreal show on Wednesday or if Jericho will attend the funeral but it seemed almost therapeutic for Jericho last night. At first he seemed a little subdued and distracted but he really fed off the crowd and seemed to channel himself into the show. Cheers, Dan