Stacy Keibler Books Film Role, John Cena, Heyman, More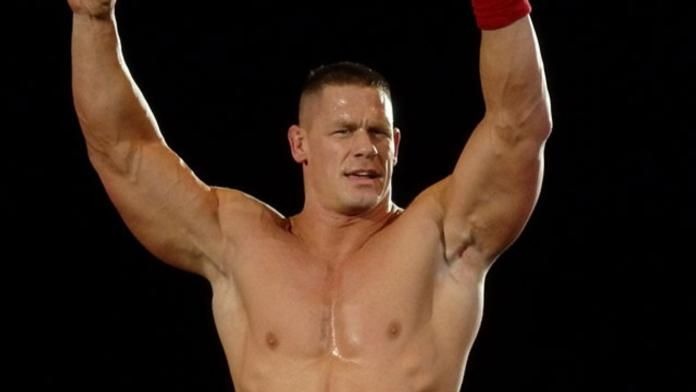 Source: PWInisder.com
WWE is set to be releasing a limited edition replica of Cena's spinning WWE championship belt. The belt features over 3000 faux diamonds and a three dimensional spinning WWE logo center plate. The high quality plating is a two tone silver and gold process molded from the original championship belt that Cena carries. The belt is slated for a December release.
Thanks to Matt C for sending this in: Just got back From Cambridge, MA Best Buy for The Bret Hart DVD event. I arrived at 3 PM and there were maybe 15 people waiting. After the 3 hour wait, which alone was fun as everyone sat around and talked pro wrestling. One college guy had a laptop playing old WWF/WCW stuff. I was about 33rd or 34th in line. The folks at Best Buy moved stuff around so everyone could watch the Bret Hart DVD on their big screen. Bret arrived right on time and the line moved very fast. He really didn't say much at all. They allowed only one part of the DVD to be signed but Bret took pictures with anyone who wanted one. There was a crowd of over 400 fans and growing as I left. It was well worth the wait. The Best Buy people were very nice and catered to the fans. I did ask Bret to please come back for one last hurrah and one final goodbye for the fans. All I got was a smile. Bret looked good.
Paul Heyman was backstage at Deep South Wrestling on Thursday s show.
Stacy Keibler has been doing a lot of movie auditions lately in Los Angeles, and has booked a role in a feature film titled "Manhunt in the Caribbean" which will also feature Louis Gosset Jr.