The Latest Monday Morning Update On Eddie Guerrero's Passing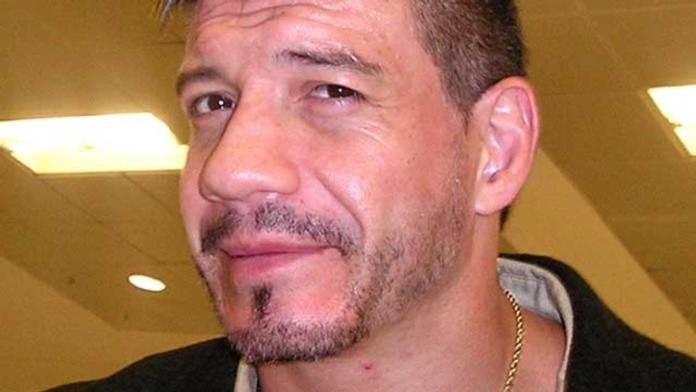 The news of deaths in pro wrestling are usually confined to pro wrestling news sites such as this one, but that's most certainly not the case this time around as several news outlets are covering the untimely passing of Eddie Guerrero. There is currently a headline of Guerrero's passing on the front page of Yahoo.com. There is also a headline on the front page of MSNBC.com and FOXNews.com. Here are some news outlets that care covering Eddie's passing.
On a side note, many more articles will be coming out today and we'll be sure to report on them. We are trying to give you as much informatyion as possible on this story and we hope you are all reading our continued coverage.
One WWE source says Eddie died with his toothbrush in his mouth or hand so it happened suddenly. Chavo, Chris Benoit, Rey Mysterio, and Dean Malenko all visited Guerrero's hotel room to pay their respects. Batista was visibly upset walking from the hotel lobby to his car headed towards the arena. He had sun glasses on and held his head low. Chris Benoit was also very upset and bawling during his segments which you will see tonight on RAW. It's really going to be an emotional time this week for sure. Fans at the Target Center last night were silent and stayed silent through the 10 bell salute and chanted Eddie numerous times. John Cena referred to Eddie as a "father figure" to him at the tapings as well. It'll be interesting to see who stays behind from the European tour to attend Eddie's funeral which will be done in Phoenix by Billy Graham.
Here are some current articles:
Wrestling star Guerrero found dead in Minn. (Yahoo.com)
Pro wrestler Eddie Guerrero found dead at 38 (MSNBC.com)
'WWE Smackdown!' Star Guerrero Dies (ABCNews.com)
WWE hero Guerrero dies (TheSun.co.uk)
'WWE Smackdown!' Star Guerrero Dies (Star Tribune)
WWE's Eddie Guerrero dead at 38 (North Korea Times)
'WWE Smackdown!' star Guerrero dies (The News and Observer)
WWE Wrestler Found Dead In Minneapolis Hotel (CBS 3 Philadelphia)
Wrestling star Guerrero found dead in Minn. (ContactMusic.com)
WWE Wrestler Found Dead In Minneapolis Hotel (CBS 3 Philadelphia)