The Latest On Bret Hart & TNA Wrestling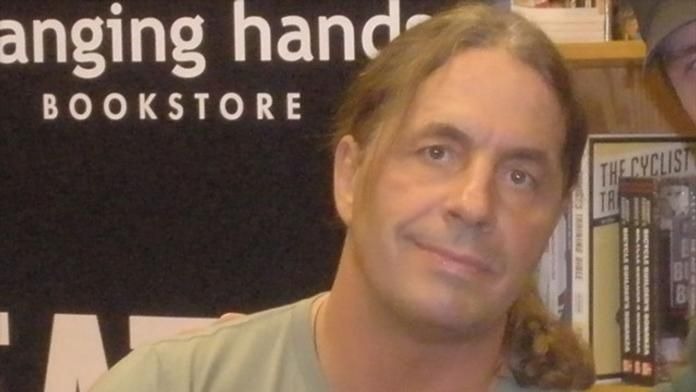 Photo Credit: Google
According to PWInsider's Mike Johnson, Bret Hart met with TNA's Scott D'Amore and Jeremy Borash while he was in New York City last weekend for the Ringsidefest convention.
From what is understood at this point, both parties talked about doing something with Hart in TNA down the line. It should be noted that Hart and Borash are actually pretty close as the two spent time together in Australia waiting to fly home during the aftermath of 9/11. D'Amore also organized a Hart Foundation reunion for his Border City Wrestling promotion in Canada a few months ago that was a huge success.
It is obvious at this point that Bret will be focusing on WWE related appearances in regards to the promotion of his forthcoming DVD title that will be officially released this Tuesday (November 15). Once promotion for the DVD gets quiet, it is possible a deal could be worked out between Hart and TNA. This isn't the first time we have heard reports of TNA speaking with Hart as the company was interested in bringing him in around the time they debuted on Spike TV in October. Of course, it is possible that WWE could step in and prevent a deal from taking place if they would like to use Hart next year. Either way, we will keep everyone posted on this developing situation.
Please be sure to visit our TNA only news site, TNAWrestlingNews.com. We've got major updates on Jericho, Benoit, & Hall to TNA as well as much more backstage news. Check it out at TNAWrestlingNews.com