TNA Takes On WWE, Controversial RVD, & More News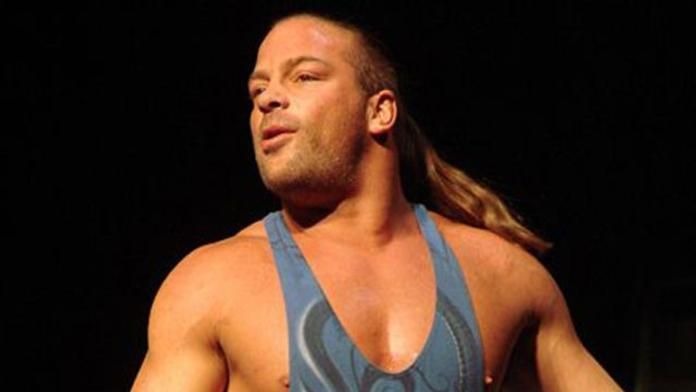 Rob Van Dam recently stated on his website: Congratulations to the Mile High City Denver. Sometimes, common sense prevails. This was obviously referring to voters passing a bill to legalize small amounts of Marijuana. Ah, the always controversial RVD. He also noted: Had fun at Chillers Halloween weekend. Saw lots of freaks at the convention and some of them were wrestlers. Bumped into Mick Foley, Iron Sheik, Nikolai Volkoff, Jimmy Snuka, Abdullah the Butcher, Ken Patera, Johhny Valiant, I think, and uh&some others. Actually, Tito Santana and Rick Martel were there too, now that I think about it but we were all crazy busy so I never made it by their table. Batista drew our hugest crowd ever at our new store location on the 29th. Can t thank him enough for helping put us on the map. Fans were stoked to meet the Smackdown Champion and now some of them might even believe I read what they leave in the suggestion box! By the way, as requested, a big-ass sign is coming soon for our rooftop! Batista autographed a ceiling tile that we added to our growing collection. So far, we have Rey Mysterio, Matt Hardy, RVD (of course,) Candice Michelle, Sabu and now Batista signatures on our ceiling, and all our guests from the old location on our Comic Bin of Fame. Don t worry, I just named it that – it won t stick. On the 27th, I welcomed thousands of troops back from overseas with the lovely Christy Hemme. We rode in a tank but didn t shoot anybody. It was good to see everyone rejoined with their families.
TNAwrestling.com is happy to announce that fans who are unable to see Genesis live on Pay-Per-View this Sunday night will be able to log onto the website throughout the event to read updated match results as the show unfolds. The updated results will be posted on the main homepage in the news area Also, fans can check TNAwrestling.com on Sunday afternoon before the event to see exclusive backstage photos of your favorite TNA stars as they arrive and prepare for the big Pay-Per-View! Check back to TNAwrestling.com all this week for further news on Sunday s huge Genesis Pay-Per-View event!
The Ottawa Sun has an interview with Rhino where he compares WWE and TNA noting "In WWE, I wasn't booked in matches where I could highlight my talent," he said. "WWE's on a bigger scale, but I didn't understand where some of the storylines were going ... like that necrophilia angle. A guy standing in the ring and talking for 20 minutes ... that's not what I like as a wrestling fan. With TNA, there's more wrestling and with that comes a story."
TNA's primetime special will replay tonight at 1 AM Eastern.
The Eight Man Elimination tag featuring X-Division performers at Genesis is basically just to counter WWE's 'Survivor Series' concept. It's very interesting to see some of the sly things both companies have been doing as of late to compete with each other. Examples being WWE posting Jarrett at WWE headquarters, naming matches 'Queen of the Mountain', and now both websites interactive features.
Dixie Carter had turned down several video games deals because the offer wasn't right. She was said to have held out for a long period of time before actually signing a deal. Midway must have given her what she wanted.
We have now opened up a website dedicated to only TNA. We've got the latest on which WWE stars are jumping ship, Scott Hall's status, and so much more. This site is where ALL of our TNA will now be posted. Please visit TNAWrestlingNews.com