Various Notes: Goldberg, Trytan, Batista, Funks/Jarrett, More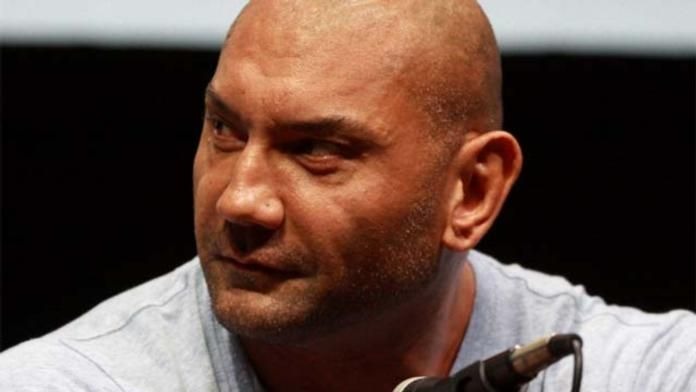 Bill Goldberg is auctioning off a number of very special items to benefit the family of Juanita Ario who, with eight other family members, was forced out of her home in the Uptown section of New Orleans by Hurricane Katrina. The Ario family is now living in Oceanside, California, where family members range in age from 4 to 80. The first special auction is for a one-of-a-kind item: one of Goldberg's own motorcycle helmets, which he has hand signed with the "Who's Next!" inscription. More auctions and items are coming soon t eBay.com.
Daniel R. Brinati sent this in: I was watching the World Series of Poker on ESPN 2, and a promo for Survivor Series aired. It led off revealing what has been floating around for weeks now, that the Undertaker will be returning. They will also probably have to make a major change in the Smackdown main event, as it was supposed to be Eddie Guerrero against Batista for the World Title, which obviously will not happen with Eddie passing and Batista being injured.
Former TNA wrestler Ryan "Trytan" Wilson recently signed a WWE developmental deal and is now working in Ohio Valley Wrestling. Wilson first debuted in TNA with the "Trytan" character against Monty Brown at the Desination X PPV on March 13 and made his last official appearance with TNA back in July. He is currently working under the name "Tytus" as TNA owns the rights to the Trytan name.
In a related story, New Japan is considering running their most recent Tokyo Dome event on PPV in the U.S. The show featured Brock Lesnar winning the IGWP Title.
Dory Funk's wife, Marti, released the following statement today regarding their meeting with Dixie Carter and Jeff Jarrett this past Sunday at Genesis.
We did have a pleasant meeting with Dixie Carter and found her to be beautiful, brilliant and very personable. We have continued issues from several years past with Jeff Jarrett and have asked repeatedly for a meeting with Jeff to see if we can come to a resolution that would help all concerned, however, Jeff again thru a temper tantrum in the locker room and completely stunned everyone including the management and owners of TNA Dory and I are still waiting for Jeff to make a meeting to work things out.
The story here is that the Funks booked Jarrett for an NWA show on 1/22/04 in Florida. Issues came up regarding pay and TNA promotion which led to the Funks canceling Jarrett's payment check. The two sides have had problems ever since.