WWE Notes: Backstage Striker Incident, Melina, Nidia Update, More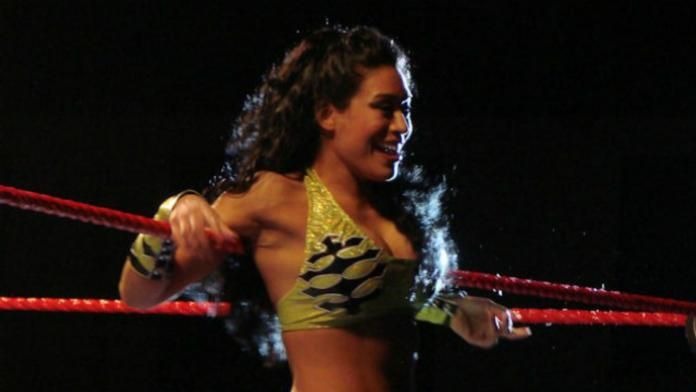 Matt Striker has been demoted down to Deep South Wrestling for full-time training. He was originally sent down to DSW last month, but he talked his way out of it with trainer Bill DeMott. Striker then returned to WWE and he bragged about talking his way out of having to be at DSW, which many people didn't find funny. The late Eddie Guerrero thought he was disrespectful when talking to him once, which infuriated Chris Benoit when word got back to him, who then threw Striker's bags out of the locker room and told him to change elsewhere. Striker wrestled a dark match prior to Smackdown earlier this month. Striker was recently doing an evil, sarcastic teacher-type gimmick as vignettes of him in a classroom were airing on WWE.com. (Partial Source: PWInsider)
DDP was on the sidelines for yesterdays Bay Buccaneers-Chicago Bears game.
In a backstage meeting several months ago, WWE employees were notified that playing video games before TV tapings would no longer be allowed. Interesting to note that the backstage PPV photos from yesterday show Melina playing a Nintendo DS.
Nidia recently did an interview with our good friends at WrestleMag.com. When asked about what she had been doing since leaving WWE, she noted "I have been taking a bit of time out for myself, and I ve been traveling too. Every now and then if a good wrestling deal comes up, I ll take that booking too." She also noted "Every so often I ll hit up Torrie (Wilson), or Rey (Mysterio), or Stacy (Kiebler) or Victoria and we ll catch up from where we left off. Plus of course I miss my big brother Shelton (Benjamin)"