Backstage Jim Ross Update, Talkin' Smack, Cena, More News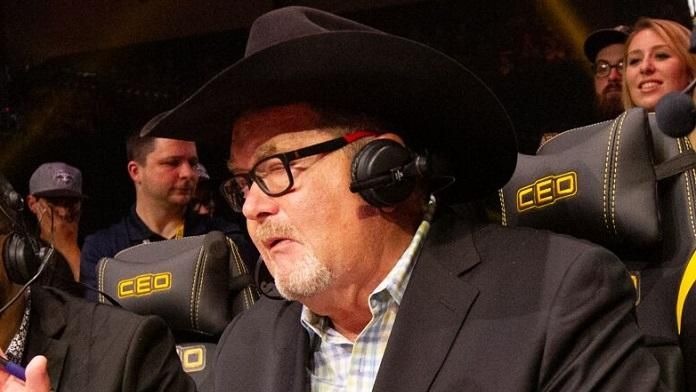 Photo Credit: AEW
Partial Source: PWTorch.com
For those of you wondering about Jim Ross, he's still at home recovering from his surgery. Ross is said to be working from home doing the wrestler payroll for the WWE. He's happy to be home, but in a way he misses the wrestlers and the live events. Stephanie McMahon and Kevin Dunn were two of the people who wanted to remove Jim Ross from his announcing position. They've been wanted to do that for a couple of years, but when the idea of hiring Mike Goldberg from Ultimate Fighting came about, they felt they had a suitable replacement, but as everyone knows, the deal with Mike Goldberg didn't work out. Jim Ross wasn't shy to share his disagreements/critiques towards certain storylines as he was very outspoken and that would offend little Stephanie McMahon, even while at home, Ross still sends his thoughts/critiques to the WWE by e-mail.
In what could be called the "unofficial" debut, the first edition of "Talkin' Smack" with Michael Cole & Tazz has been added on WWE.com. This is the start of a new weekly segment on WWE's website where Cole & Tazz will "shoot" on things in WWE and will no doubt be pushing the SmackDown brand as the best.
A new "5 Questions with the Champ" has been added on WWE.com as well with John Cena. In this edition, Cena talks about the WWE's recent trip to Afghanistan.
The 12/23 Best of 2005 edition of Friday Night SmackDown drew a 2.2 broadcast rating based on the overnights. Given that it was a "best of" show, it really isn't a surprise to see a lower number as those shows tend to draw a smaller audience.