Backstage News On Kurt Angle's 'Shocking Announcement'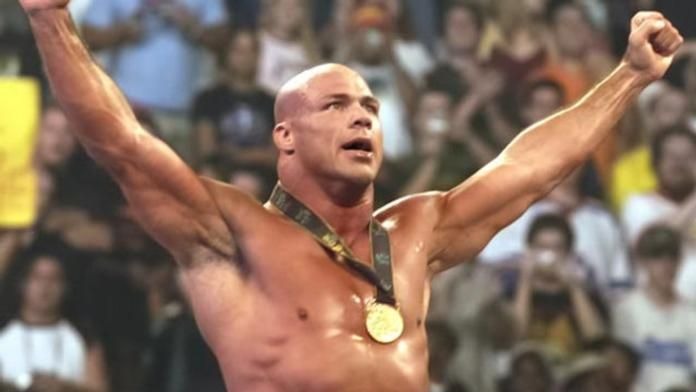 WWE
To follow up on the earlier report about the commercial running on the USA Network this week noting that Kurt Angle will have a big announcement on RAW this Monday night, Pro Wrestling Torch is reporting that Angle has a somewhat serious back injury that he has been hiding as of late.
In addition to this, reports are stating that Angle is continuing to hide problems he is experiencing with his neck and overall wear and tear on his body. Based on his current health, the general feeling is that he can't continue much longer working a full-time WWE schedule. Although not confirmed, many feel this "shocking announcement" that is being plugged by USA is that Angle will either announce he is taking an extended leave or possibly semi-retiring.
Again, these are very early reports as nothing has been confirmed at this point. One assumption that has been thrown out besides reports on an extended leave is that Angle might "renounce" his United States citizenship for storyline purposes or request some type of action regarding RAW's new General Manager. Either way, we hope to get more information about this situation in the coming days, although more might come into play this Monday night on RAW.