Big Evening Update: Maria's Boyfriend, Angle, Batista, Antonio, & More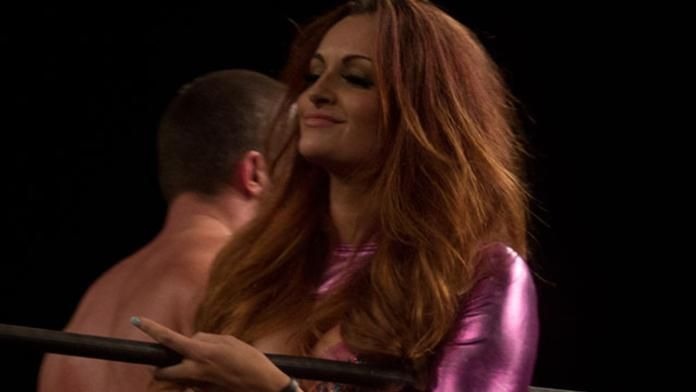 Absent from the WWE.com RAW preview is the originally advertised major announcement from Kurt Angle and the further development of the GM storyline. It is not known if these will be addressed on tonight s RAW.
There is a new Power 25 ranking up. Rounding out the top five this week includes John Cena at No. 1, Batista at No. 2, Big Show & Kane at No. 3, Shawn Michaels at No. 4 and Booker T at No. 5.
A lengthy article is up on WWE.com with Antonio of The Heart Throbs where his start in professional wrestling is highlighted. It is a very interesting read that details how Antonio first started interning for WWE and left that position to pursue an in-ring career.
Former WWE star Tajiri & current SmackDown star Fuanki appeared on a Japanese talk show yesterday. On the show, Tajiri mentioned that he would be interested in working with Ultimo Dragon in the future (even though they worked together many years ago in Mexico) and that he will be writing a regular column for Baseball Sha Magazine.
United Wrestling Federation (whose General Manager is former WWE referee Earl Hebner) is promoting events in Emporia, Virginia on January 13 and January 14 with many TNA stars. Jeff Jarrett is slated to defend the NWA World Title against AJ Styles, while NWA World Tag Team Champions will face Team 3D. Other TNA stars on the card include Sabu, Abyss, BG James, Kip James and other former WWE stars such as Al Snow, D'Lo Brown and Matt "Spike Dudley" Hyson. For more, visit www.uwfusa.com.
The Kansas City Channel has an article up noting that a 23-year-old man named Daniel Gilchrist of Topeka, Kansas is slated to play Andre The Giant in a movie about the legendary professional wrestler. Gilchrist is 7 feet 7 inches, which is bigger than Andre who stood at 7 feet 4 inches tall.
As noted earlier, some photos of Maria and OVW s CM Punk kissing recently circulated the Internet, leading to rumors that the pair was an item. Although that has not been explicitly confirmed, if true, it would not be the first time CM Punk dated a female wrestler.