Big Morning Update: Flair, New Hire, WWE Stars Overseas, More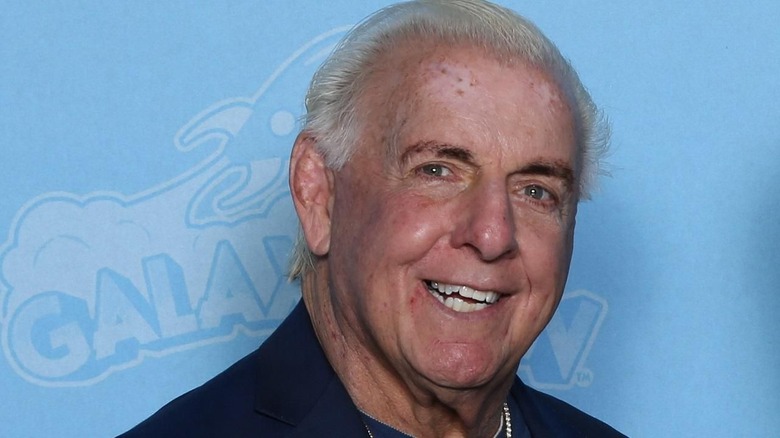 Photo Credit: Wikipedia
Those RAW superstars taking part in WWE's Christmas special in Afghanistan are on their way and have probably already arrived in the Middle East by now. The company will be there Wednesday through Friday.
The recent assault charge against Ric Flair last week has caused the NFL's Carolina Panthers to distance themselves from Flair by pulling a public service announcement he did for the team a while ago.
WWE Shopzone will be running a special one-day-only promotion today. Using a special code, all orders within the United States above $50 will receive 20% off and free shipping. That is a very good deal to say the least. The entire WWE.com website plugs the shopzone website today as well.
World Wrestling Entertainment recently announced the hiring of Dorothy Brill as SVP of Human Resources. Brill will lead employee initiatives and programs to help the company achieve specific growth objectives.
Last night on MSNBC's "Rita Cosby: Live & Direct" program, a story ran where Cosby was backstage at WWE interviewing personalities such as Vince McMahon, Triple H, John Cena, Big Show, Ashley and JBL regarding the WWE's upcoming trip to Afghanistan this week. The segment aired during the Chavo Guerrero vs. Lance Cade match on Monday Night RAW. As noted earlier, Cosby will be on WWE's trip covering the Christmas special.
Profiles for both Lance Cade and Trevor Murdoch on WWE.com have yet to reflect the former tag teams recent split into singles action. Since losing the World Tag Team Titles, neither have teamed up on TV.