Big Morning Update: Ratings, Flair's Court Date, Styles-WWE, Loads More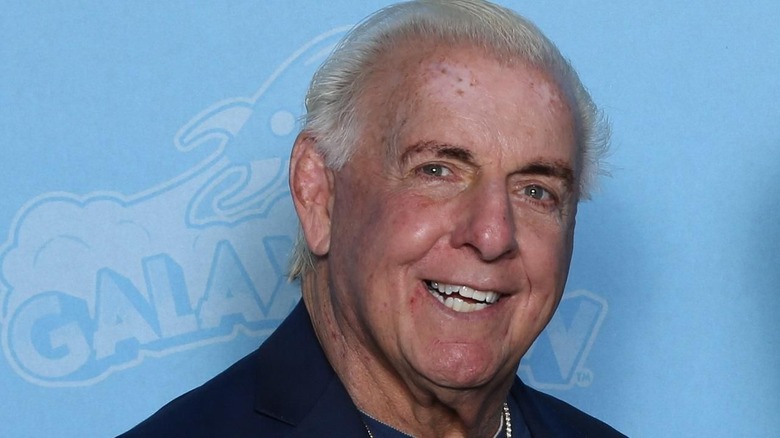 Photo Credit: Wikipedia
Partial Source: The Pro Wrestling Torch
Ric Flair is due in court on January 12, 2006 to respond to the current assault charges against him stemming from an alleged road rage incident on November 23 during the Thanksgiving holiday in Charlotte.
WWE Friday Night SmackDown will be preempted in Milwaukee this week due to Bucks baskeball. The show will instead air on Saturday, December 3 at 4pm CT.
WWE.com has a video up that aired on RAW of the recent European Tour.
SmackDown! crew a 2.9 last week. AM Raw did a 0.7. RAW rating will be out today at some point.
Devin Grandchamp sent word that commercials have been running in Rhode Island for the upcoming WWE Armageddon PPV on December 18. The commercial is plugging that The Undertaker and Randy Orton will square off in a Hell in a Cell Match for the "vacated" World Heavyweight Title. Batista is listed as the special guest referee and former World Champion for the contest. Other matches announced include the finals of the Best of 7 Series for the WWE United States Title between Booker T & Chris Benoit, a tag team turmoil match for the WWE Tag Team Titles and the debut match of The Boogeyman.
To add on the earlier report about Joey Styles agreeing to a verbal deal with WWE as the new lead announcer for Monday Night RAW, some new reports have been released stating that Styles was working on a week-to-week deal earlier with WWE for his first several weeks with the company starting with the Taboo Tuesday PPV. Styles was taking vacation time from his full-time job in Georgia until he finalized his situation with WWE. It is believed that Styles didn't know his status with the company on a weekly basis and if he would get the call to return every Monday. From what is being said, Vince McMahon has been pleased with Styles both on and off the air.
The Randy Orton push will be going into maximum overdrive as he is penciled in to win the 2006 Royal Rumble in Miami, Florida. Orton is then scheduled to go on to Wrestlemania to take on Batista for the World Heavyweight Title. WWE is very adamant about making up for Orton's first title reign in 2004, which they consider to be disappointing. WWE feels that Orton will be one of the top stars of the future. Batista is 40 years and WWE feels his days on top are limited. (PWTorch.com)