Big TNA Update: Gail's Time Off, Konnan, Dixie Carter, Fairplay, More News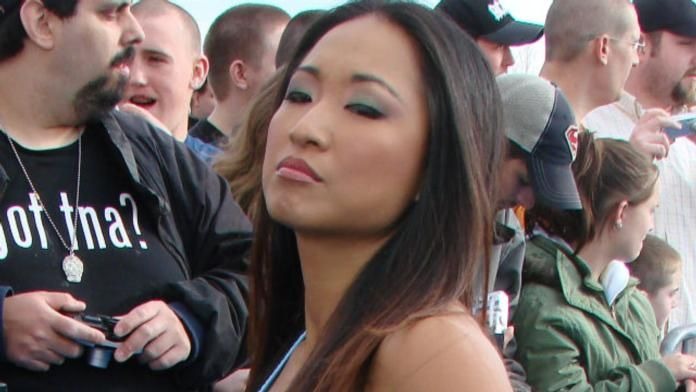 Source: Wrestling Observer Newsletter (WrestlingObserver.com)
- Prior to the Genesis PPV, Dixie Carter told Konnan he didn t have to wrestle in the wake of Eddy Guerrero s passing. Konnan responded that he had to do it.
- Believe it or not, Michelle Deighton of America s Next Top Model, who recently appeared on an episode of Smackdown, is dating TNA s Jonny Fairplay.
- Kevin Nash's "DOA: Dead or Alive" movie will be distributed by Dimension Films for a fall '06 release. In the film, Nash plays the role of the father of the characted played by Jaime Pressly.
- Gail Kim will be taking some time off from TNA to film a movie. This explains the current push of Jackie Gayda.
- Vince Russo is promoting a show called The Great Commission on 12/16 in Rome, GA using Jeff Jarrett, Lex Luger, Sean Waltman, B.G. James, Ron Killings and others. The main event is scheduled to be AJ Styles vs. Abyss.
- Julio DiNero (Brian Wohl, who has previously worked WWE, WCW, ECW and TNA) and his girlfriend "Miss" Michelle recently got engaged. Congratulations go out to the both of them.
We have opened a website directly related to TNA at TNAWrestlingNews.com Please be sure to check that website for all the latest backstage TNA news and rumors updated on a daily basis. Check it out now at TNAWrestlingNews.com