Bischoff/WWE, Lesnar-A Train, Team 3D, Luger, & More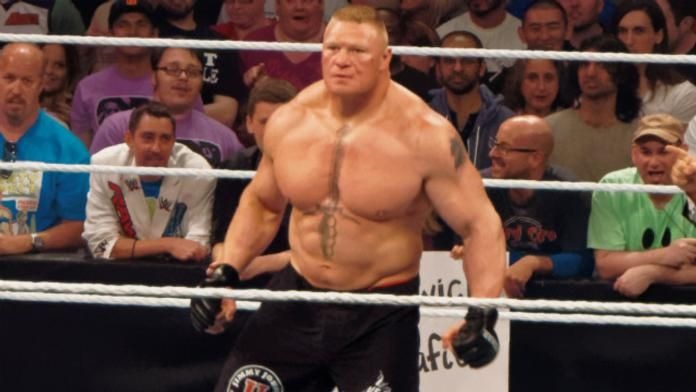 – Lex Luger was recently denied entry into Canada at the airport for "criminality, a danger to public safety or a lack of funds"
– Just a reminder that Brock Lesnar will be defending the IWGP Heavyweight Title against Kazuyuki Fujita on the January 4 NJPW "TOUKON SHIDOU CHAPTER 1" show at the Tokyo Dome. Strong Style Spirit is reporting that Lesnar also teased a match between himself and A-Train at a recent press conference. If it goes through, it would be the first all-American IWGP Heavyweight Title match since Vader vs. Stan Hansen in 1990.
– PuroresuPower is reporting that Team 3D, Taiyo Kea, D-Lo Brown, & Bull Buchanan are all booked for the upcoming All Japan 2006 tour.
– Thanks to GuitarRock3r for sending this in: WWE.com has removed Eric Bischoff's bio off the Raw Superstars page to go with his current "Fired" storyline.