Brock Lesnar Update, Hogan News, Jarrett, & More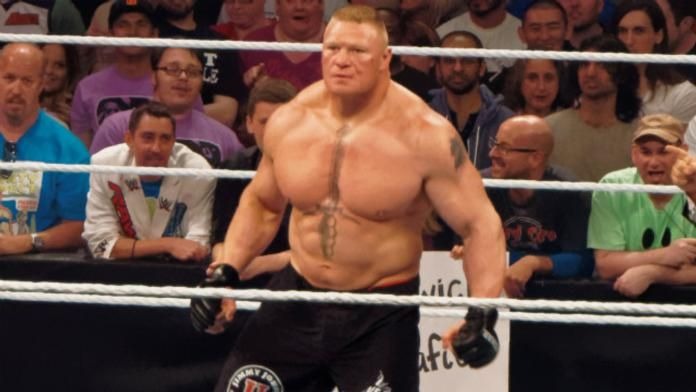 – There is going to be another Japanese Hardcore Wrestling PPV on 1/20. Check your listings for more information.
– Hulk Hogan is going to be playing the role of the Greek God, Zeus, in a new movie called Little Hercules In 3D.
– TNA is releasing a Best Of Jeff Jarrett DVD sometime early next year.
– For those wondering, the Brock Lesnar vs. Kazuyuki Fujita match for the IWGP Heavyweight Title is still on. It will be taking place at the NJPW "TOUKON SHIDOU CHAPTER 1" show in the Tokyo Dome on January 4, 2006.
PHOTO: Brock Lesnar's new tattoo on his face; View here (>>)