Cena/Batista, Ultimate Warrior DVD, More WWE News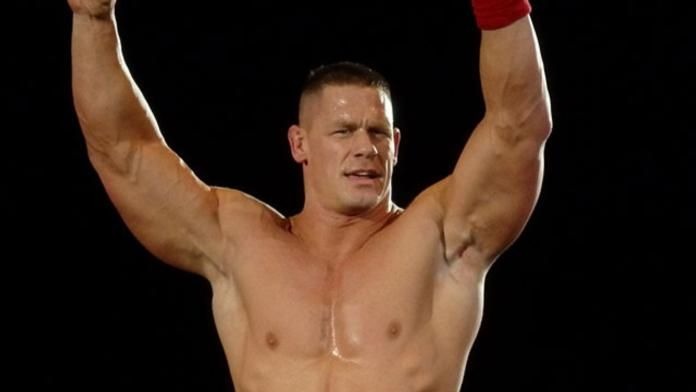 – There s a couple WWE-related TV sightings to note: In a bit about gay Catholic priests on Late Night With Conan O Brien, they showed the cover of the issue of playboy with Torrie Wilson and Sable in it; On a MAD TV skit, they accidentally brought a bunch of screaming fans supposed to be at a taping of Oprah to a WWE show. They didn t show any actual wrestlers or footage but did show the WWE logo.
– Cena and Batista are the first people since The Ultimate Warrior in 1990 to hold their titles from WrestleMania through after Survivor Series.
– Speaking of Ultimate Warrior, the WWE DVD on him is currently ranked #2 for sales on the Billboard charts for pro wrestling/MMA.
PICS – NO BS LINK: Brock Lesnar IN THE RING In Japan; Stacy Keibler **DRUNK**; Torrie Wilson & Steph Out PARTYING Together; MUCH MORE – EMAIL ME FOR HELP FINDING!! [24WRESTLING.COM JUST UPDATED >>]