Flair Update, Vince McMahon, Survivor Series, More Notes Inside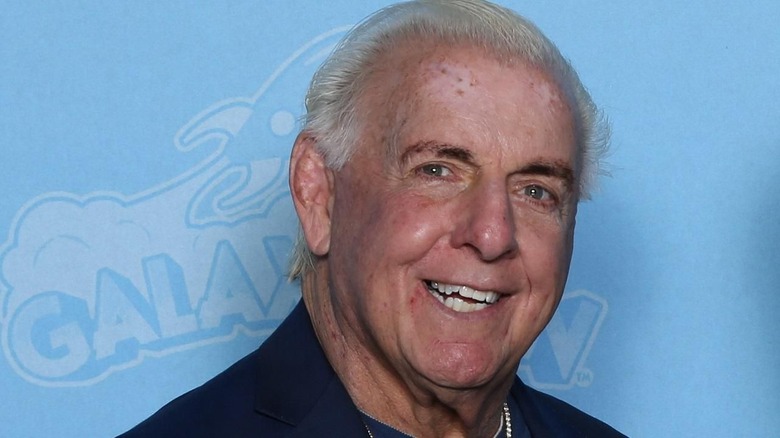 Photo Credit: Wikipedia
- Most NBC affiliates throughout the U.S. have picked up on the Ric Flair/assault story and added pieces to their websites. The story also made ABC's 6:00 news in just about every market.
- TSN completely censored off the late replay of Raw in Canada the Maria-Angle segment, due to the violence of Men-on-Women that the CRTC prefers to keep off of the air. It only appeared once on the Live edition of Raw, but never made any of the replays that WWE showed as well as not being shown on the TSN shortened version (2 hour on the dot, so no overun or WWE advertisements).
- This weeks edition of Byte This Wednesday night at 8 p.m. ET will feature Chavo Guerrero and Randy Orton as the guests.
- Survivor Series 2005 will be released on DVD on 12/27.
- Vince McMahon has written a 1-page In Memory postscript that will be added to the first page of the upcoming Eddie Guerrero biography set to be released in December.
- Adam Lebow sent this: If you are on cable in Canada, it may be difficult to view the SmackDown! special tonight. Many southern Canadian cable companies have UPN stations that they pickup (as in the case in Vancouver, but not the case in Toronto). Also, those who do not get UPN on analog, will in most cases, still get a UPN station on their cable providers digital package. Also, not to mention those of us near the boarder who can pull in UPN on Antenna (and in Digital format in HDTV). Alternatively, UPN affiliate from WSBK in Boston is available nationwide on both satellite providers Expressvu and Starchoice. If you subscribe to the 'American Stations' on either of those providers, you can view the special.