Former WWE Star At iMPACT!, Yet Even More Flair Coverage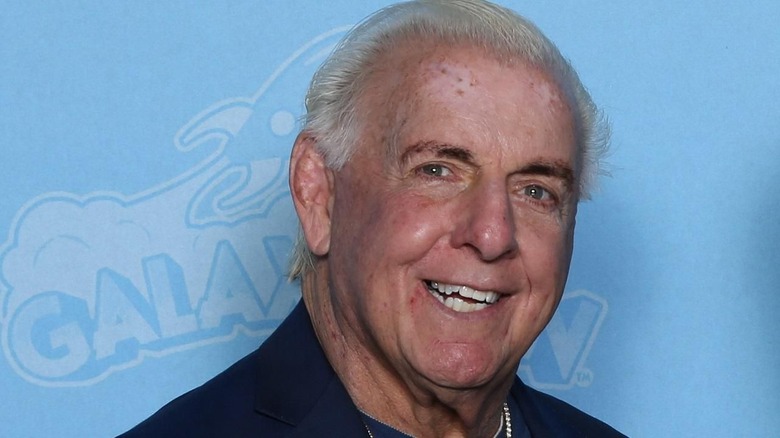 Photo Credit: Wikipedia
News14charlotte.com posted the following: CHARLOTTE, N.C. Professional wrestling legend Ric Flair continues to proclaim his innocence after being accused of road rage. Flair turned himself in Tuesday on charges of simple assault and battery and injury to personal property. Both are misdemeanors. The charges stem from an alleged incident last week on Interstate 485. A driver says the wrestler got out of his vehicle, grabbed him by the neck and kicked his SUV. Flair denies the allegations and says the truth will come out in the end. There is a $500 secured bond on each count against him. News14charlotte.com also has a photo of Flair as he arrived at the courthouse.
As noted earlier, many Border City Wrestling and Michigan indy workers were backstage at RAW and will be at SmackDown! tonight.
PWInsider.com reports that Charlie Haas is backstage at the iMPACT! tapings with his wife Jackie Gayda, who debuted last week with the company. There are no plans to use Haas tonight but a possible future appearance is fairly likely.
We have opened a website directly related to TNA at TNAWrestlingNews.com Please be sure to check that website for all the latest backstage TNA news and rumors updated on a daily basis. Check it out now at TNAWrestlingNews.com