Huge Afternoon Update: Kennedy Injury, Cena, Triple H, RAW, Drugs, Tons More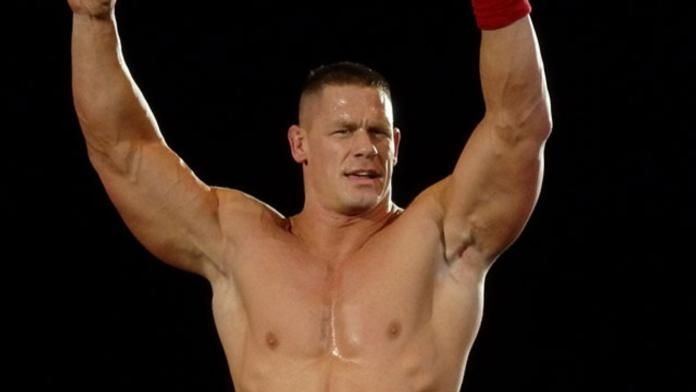 - The first "Raw" taping of the year on 1/2, will feature a dark match for the live crowd between John Cena and Triple H.
- To add on our earlier story about Ken Kennedy's torn lat muscle in his back, which is much more serious than the lat injury Batista suffered, it appears Kennedy attempted to work through the injury following the WWE's overseas tour. The injury proved to be much more severe than previously thought, so Kennedy is scheduled to have surgery on it this week. He is now expected to be out of action for at least six months.
- A press conference for the Armageddon PPV took place this past Friday, December 2 in Providence, R.I. at the Dunkin Donuts Center. If anyone attended it, please pass on a report. It is possible WWE will be releasing some video from the conference soon.
- There is some new WWE t-shirts that have been released for Edge, Ric Flair and the new Legion of Doom.
- ROH filmed a shoot interview with Lance Storm on Sunday. There are said to be no plans for Storm, although a segment was done with ROH champion Bryan Danielson that was designed to allow Storm to come back to the promotion if he ever wanted to work a match. If he doesn't, they will continue to use footage of his appearance.
- TNA producer Jessie Ward (of Tough Enough fame) was also at the ROH show on Saturday. Former ROH Champion Xavier was also visiting backstage.
- The AP has a story on the WWE's new drug testing policy. WWE spokesman Gary Davis was quoted as saying: "We believe that this new policy is appropriate and important to ensure the health and well-being of our talent. In light of the current focus on drug and steroid abuse issuesin our country, we think implementing this new policy is the right thing to do for our performers, our fans and our business."
- From Adam Lebow: Was looking at some of the TV Listings and it appears as if WWE Bottom Line will once again be airing in the USA. For those who have access to KWGN (WB 2 from Denver), it is scheduled to air on the 18th of December at midnight local time (so late Saturday night, early Sunday morning). KWGN is a 'Superstation' for those who are Dish Network subscribers.
- The main reason that Eddie Guerrero's autobiography was pushed back a couple of weeks was due to the insertion of a one-page postscript written by Vince Mcmahon. The book hits most book stores on 12/20.
- From Amy Foote: During Extreme Makeover Home Edition on ABC they played a commercial for the upcoming season of "Dancing With The Stars" and they advertised that a "Professional Wrestler" would be in the second season. I haven't been able to find out who this wrestler is yet, but I'm sure it will be announced soon as leaks