Loads Of WWE Notes: Cheney, White, Hogan, Booker T, RAW, Cena, HHH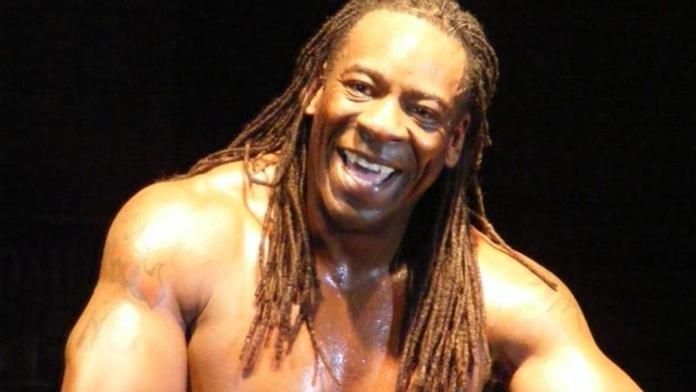 Partial Source: PWinsider.com
"The Harris Poll" had a poll for the worst celebrity hairstyles of 2005. Under the category of the male celebrity with the worst blonde hairstyle, Hulk Hogan was the winner.
Thanks to Adam Lebow for sending this in: Hey, Well, add this one to WWE just looking to get good publicity. US Vice President Dick Cheney was at Bagram Air Field and made a speech to the troops there. Of course, this is the same location WWE held the Tribute to the Troops edition of Raw a few weeks back. So, Cheney mentions in his opening remarks that while he is glad to be back at the airfield, he is "sorry I didn't come earlier this month. Somebody told me I missed a chance to meet Vince McMahon, Big Show, and Triple H". Of course, once WWE caught wind of this, they immediately posted it on their website . Unfortunately, there is nothing more to the story and it was just the V.P. getting a Mick Foley cheap pop to warm up the crowd.
Booker T and Sharmell on the cover of the latest issue of Smackdown! Magazine. The photo used for the cover looks like a prom picture. The magazine notes that Booker and Sharmell are WWE's new "Power Couple." The magazine makes two glaring errors about Sharmell when it says that she was Miss Black America in 1999 when it was actually in 1991. Also, the magazine says she was a Nitro Girl, however, they got her mixed up with former Nitro Girl Chiquita and thus they printed a photo of Chiquita instead of Sharmell when talking about her pre-WWE life.
There is a new video feature on WWE.com that is being hosted by Tazz and Michael Cole. The video feature is called "Talkin' Smack" and it will debut this afternoon. Tazz and Cole plan to "shoot from the hip" and it looks like it will be controversial.
There are plans to continue the Tim White storyline on WWE television revealing that he is not actually dead. Go Vince!
TheStreet.com has posted an article about the RAW vs. SmackDown! game and how it is helping THQ. This is the same website that JBL writes for.
John Cena vs. Triple H for the title will headline the 1/21 house show in Bristol, TN.
Amy "Lita" Dumas has opened an online store with items supporting her animal charity A.D.O.R.E (Amy Dumas Operation Rescue and Education). The items range from T-Shirts, Baby Tees, Buttons, Stickers and more. All funds gathered from the store will go directly to benefit the animals. The store is located at: www.cafepress.com/adoreyourpets.