Lots Of WWE News & Notes: RAW, Miz, Melina Storyline, More News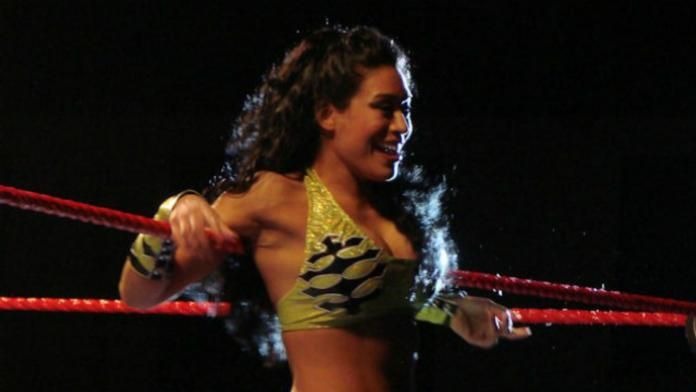 Partial Source: WWE.com
- Simon Dean will be on tonight's Byte This on WWE's web site.
- Mike "The Miz" Mizanin and Chris Cage will be working as a tag team on some upcoming "Raw" house shows. Aaron Stevens will be working on some upcoming "Smackdown" house shows with Matt Hardy.
- Former ROH workers Xavier and The Outcast Killa's played security guards Monday night on "Raw".
- From Keith Bates: I live in the Huntington WV/Ashland KY/Ironton OH area and on January 14th, The Raw brand is coming to Big Sandy Superstore Arena. They have aired commercials for this event headlining a Triple Threat Match for the WWE Title. John Cena vs. Kurt Angle vs. HHH. Also in action will be Shawn Michaels taking on Chris Masters.
- From Mike Informer: ESPN.com posted an about Colin Cowherd's insensitive remarks about Eddy Guerrero.
- From WWE.com: Last night at the SmackDown television taping in Uncasville, Conn., a tearful Melina, with her attorney by her side, gave the following statement: "First off, I just want to say this subject matter is of an adult nature. This isn t easy for me. However, as a role model for young women, I have no choice but to somehow summon the courage to do what s right. Not just for me, but for all the other women who have been in this position. The truth is, I was recently the victim. Victim of a sexual predator. A man who you all know as & Batista. I admit to an innocent flirtation with Batista. But that innocent flirtation soon turned into something abhorrent. I told Batista to STOP, but he didn t! He used his power and influence as World Champion and forced me into having sexual relations. (Please, bear with me), Batista s public image is that of a suave, sophisticated individual. But I know better. There is a side to Batista you all don t know. A man who will stop at nothing to get what he wants & regardless of who he hurts. Well this time, Batista has gone too far. Batista, my body is MY TEMPLE. My body is NOT yours for the taking. You had NO RIGHT to do what you did to me. Every time I close my eyes, I am & I am haunted. Haunted by the image of Batista with that smirk on his face. IT is an image that I will carry with me the rest of my life. I m & I m scarred. Well I refuse to play the victim any longer. In order to ensure this horrific act does not happen to other women, I have decided to take a STAND. I have filed the necessary legal papers and at this time I am here to announce that I will be officially suing one Dave Batista. Suing him for sexual harassment."