More TNA News: Hardy, Gail Kim, Backstage News & Notes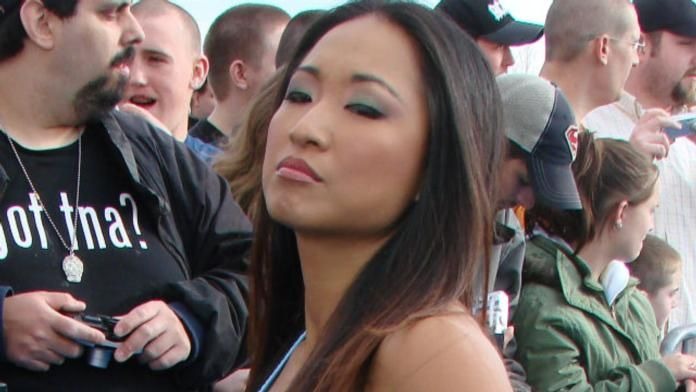 TNAWrestlingNews.com reports that Gail Kim was not backstage at the TNA PPV last night as she is out filming a movie role. She'll be out for several weeks but will be returning to the company.
The plan is to elevate Bobby Roode in TNA through 2006.
We have no update on Jeff Hardy as of this time but it can't be a very good sign as he did not appear on the show last night.
Bobby Heenan was seen backstage 'marking out' for some of the moves for the X Division wrestlers. He is a HUGE fan of the product and has told friends backstage that TNA is some of the best action he's ever seen. He is known to talk to everyone backstage and is very friendly to all.
From TNAWrestling.com: TNA Wrestling fans – join us at Universal Studios in Orlando, Florida this Tuesday! This is your chance to see Total Nonstop Action LIVE, meet the TNA stars and even see yourself on television! This Tuesday, December 13, TNA presents TWO special "iMPACT!" tapings in one day at SoundStage 21! The first taping will take place at 2:30 PM ET on Tuesday afternoon. The second taping will take place at 6 PM ET on Tuesday night. The Aftermath of "Turning Point" will be featured on the TNA "iMPACT!" tapings to air on SpikeTV!
David Harrison of Winter Park, FL sent this one:
Hello. I was reading your post about the TNA PPV and info you received is incorrect. TNA did not turn anyone away from the PPV. Yes, more people showed up than the sound stage could hold, and they made an announcement that they would not turn us away, instead we would have to wait for people to leave to get in. Some people left right after the announcement. I was last in line, I went in during the third match after everyone else went in. A lot of tourists left after Sabu match with their young kids. There were a couple of guys from the Northeast who were in line in front of me saying they were going to email everyone saying they couldn't get in. They cursed out the people at the door and left... Two minutes later, the rope went down and everyone waiting went in. They didn't have patience. Thanks for the time. I just want to make sure you knew what really happened in Otown tonight!
We have opened a website directly related to TNA at TNAWrestlingNews.com Please be sure to check that website for all the latest backstage TNA news and rumors updated on a daily basis. Check it out now at TNAWrestlingNews.com