New Stacy Keibler Photos, More On Flair Legal Woes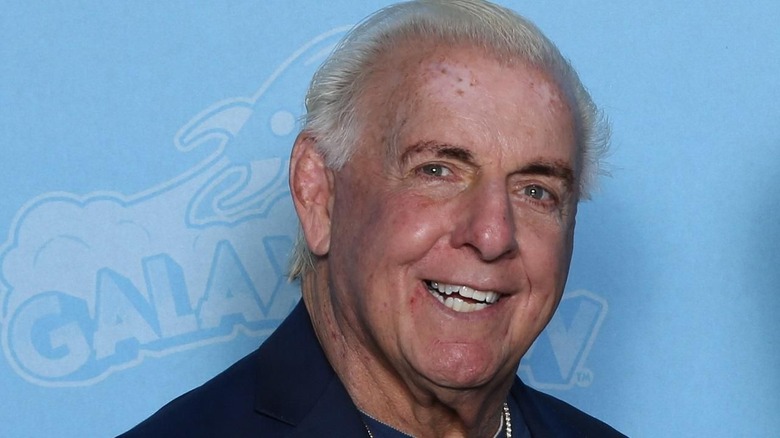 Photo Credit: Wikipedia
WWE.com has posted new Babe of the Year (Stacy Keibler) photos on their site. Stacy is dressed up as a Santa Helper. These pics were taken awhile back before she got her new look for her current movie role.
The following is the full article from wsoctv.com regarding Flair:
CHARLOTTE, N.C. — Professional wrestler Ric Flair is facing more accusations of violence. His soon-to-be ex wife said he abused her.
Flair is out on bond after being charged with assaulting a man on a Charlotte road.
In May, his wife, Beth, filed for divorce claiming Ric slapped, kicked, choked, and bit her. She also alleges both steroid and alcohol abuse.
Also in the court papers were Ric's legal responses to Beth's claims.
He says that his wife had assaulted him more than once, "striking him about the head and body." He also said he "feared for his phyisical and emotional safety."
But those allegations Ric made agaist his wife Beth this past August are in stark contrast to what he wrote in his autobiography. "To Be The Man" was published just last year. In Chapter 10 he says, "I'm lucky to be her husband". He ends his book saying, "Beth has endured more than a woman should." He continued, saying he planned "on spending the rest of his life proving to her that diamonds are forever."
Note: As noted, Flair current has a scheduled court date in January to respond to claims of simple assault for an apparent 'Road Rage' incident that occurred the day before Thanksgiving. Flair has told the local Charlotte media he would be "exonerated" and denied the charges.