WWE's Legal Battle With Lesnar Continues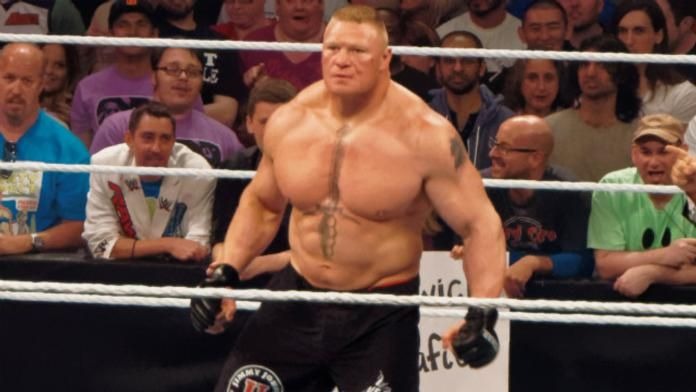 Brock Lesnar might be using "The Verdict" to finish off his matches in Japan, but his legal battle with WWE is far from over, reports PWInsider.com
WWE's lawyers filed a temporary restraining order on 12/6 to prevent its former wrestler from continuing his work with New Japan Pro Wrestling. Lesnar recently won the promotion's title and was scheduled to work several upcoming shows, including NJPW's Tokyo Dome card on 1/4/06.
WWE also asked the court to prevent Lesnar from working for any other professional wrestling organization and from furthering his relationship with NJPW.
Lesnar signed a settlement agreement with WWE in 2004 that enabled him to leave the company to pursue a career in football. In exchange, he agreed not to work for a competing organization.
The Stamford-based wrestling company also said that Lesnar verbally agreed to return to WWE in July 2005, only to later meet with Simon Inoki about a deal with New Japan. WWE learned during Lesnar's November deposition that he backed out of his verbal agreement after signing with Inoki International; in the same deposition, Lesnar admitted that he decided to work for New Japan prior to receiving the court's decision.
New Japan was also a target of WWE, who complained of NJPW's calling Lesnar a "former WWE champion." WWE left the door open to take legal action against New Japan.
The new developments pushed the settlement conference, which was scheduled for next week, back to 2006.