Brock Lesnar Back Together With Sable, Defends Title, More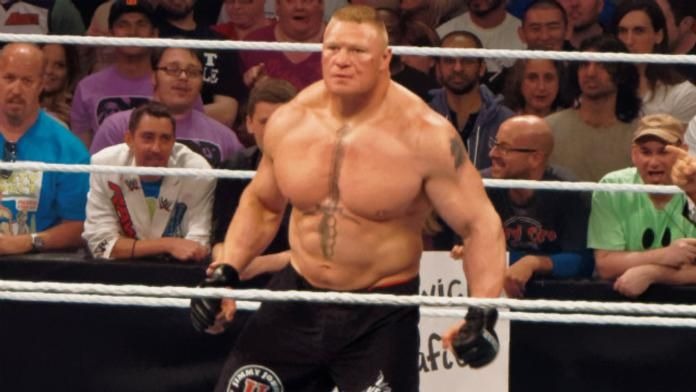 Credit: PuroresuPower.com
– It looks like Brock Lesnar and Sable have patched things up since they broke up not too long after Lesnar parted ways with WWE. They arrived together in Japan recently and did photo-ops for the press, including one where they re kissing.
Lesnar discussed his fight with Shinsuke Nakamura in New Japan Pro Wrestling, which he won with his finisher The Verdict, formerly known as the F5 in WWE. Former ECW World Heavyweight champion Masato Tanaka also wrestled at the show where Lesnar defeated Nakamura. His team won in a 6-man tag match.
Lesnar said that he s been training in America and is keeping his up with his physical conditioning. It doesn t look like he s been slacking off any since he left WWE.
Lesnar finished up by saying that his goal for 2006 was to defend the IWGP title for as long as possible.
NO B.S. LINK: The Pics Of Lesnar & Sable In Japan KISSING, & More [EMAIL ME FOR HELP FINDING]