David Young Speaks On The Rock, Hogan, Clowns & More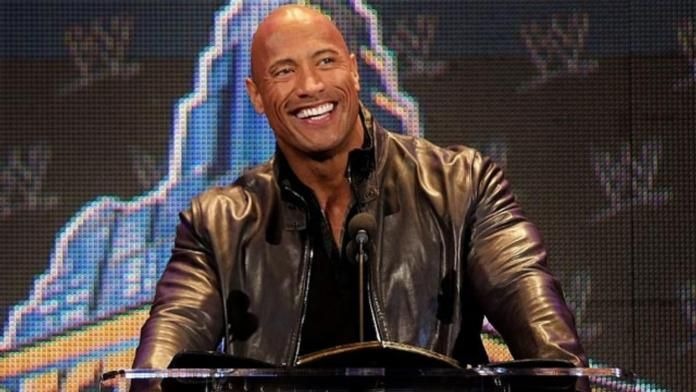 TNAHeadlines.com managed to have the chance to speak with TNA superstar David Young! He speaks on several topics from TNA needing someone like Rock or Hogan, his career and much more revealing stuff! Below is the full interview:
Andy Steven: Firstly I would like to thank you for taking time out of your busy schedule to take part in this interview for TNAHeadlines.com.
How did you break into the wrestling business?
David Young: I started wrestling while I was still in high school, I had a friend that was doing security at one of the shows and he asked me if I would be interested in helping him, and the very next week I started training.
Andy Steven: How did you get in contact with TNA or how did TNA approached you for you to still currently be with the promotion?
David Young: I was wrestling AJ Styles in Nashville Tenn. on the Tojo show they have every year, and that was the night Jerry Jarrett was coming to look at Allen, so we were talking in the back and Bert Prentic and Jerry walked in the dressing room, they stepped between us and started talking to AJ, Bert turned to me and said "David, could you go get Chris Harris for me" and that was as closer to being introduced to Jerry as I got. So we did the match and went to the time limit and then did 5 more min. and as soon as I walked into the back and Jerry Jarrett pulled me to the side and offered me a contract with TNA, AJ Styles, and I were the 1st 2 contracts ever signed for TNA.
Andy Steven: What impact if any do you think the former WWE stars in TNA has given, if any?
David Young: I think they all could be great if they are used right, the best part about bringing in the guys with established Names is they can help the credibility of the younger wresters, and it is also good to have that name value on TV.
Andy Steven: What stars do you think will help the company more, any big heavyweight names or light division?
David Young: Hogan, or The Rock I honestly see TNA needing someone of that name value to get people to really take notice.
Andy Steven: Has the backstage mood changed in the last 3 years and since the Spike TV debut, is so how and what?
David Young: Not really we are all pretty close in the locker room, and it has been that way since the show first started, we are always pulling pranks on each other. Samoa Joe, and I have a game we call hockey punching. What you do is hit each other in the face hard (lol) it is not how hard you hit them that counts it is when you hit them. You have to punch them when they would never see it coming, for example I punched Joe while he was peeing (lol)
Andy Steven: What was it like winning, holding and losing the TNA Tag Titles?
David Young: It was cool I had them before there was a TNA so we had to travel to all of the NWA groups to defend the belts and we drove to everyone of them. I think the 9 months we had the belts we traveled more that any tag team had travelled in over 5 years.
Andy Steven: What has been your most memorable or favorite storyline you have been involved in TNA:
David Young: I would say it was the being afraid of Clowns with Disco when we were wrestling ICP that was the most fun I think I have ever had in the ring outside the time we had the Midgets beat me on the PPV when we had the loosing streak gimmick, I hated that gimmick but I loved that particular spot it was very funny and was a lot of fun to do.
Andy Steven: Do you think TNA could have made better use of your character in the past at some points? If so when and how could it been improved?
David Young: I think they could do a lot more with me now. but in the past I was not give them a lot of reason to push me, I was out of shape and was not taking it as serious as I do now, but I think I have shown them that I am someone they can invest in and I can be entertaining.
Andy Steven: How is your backstage relationship with Elix Skipper, do you two ever go out or do you hang out or do anything backstage with other TNA stars?
David Young: Elix and I have always been close he is one of my best friends in the world we fight and argue all the time (lol) if you have ever seen the movie Bad Boys you see our relationship in a nut shell. That bastard stole my truck and drove it to Florida for 3 days (LOL) if I had been able to get my hands on him I would have choked him. Simon loves listening to us argue he said if TNA will put this in front of a camera we will be stars forever.
Andy Steven: Where do you see TNA and WWE going? Who do you see victorious?
David Young: Right now I don't think of us as being competition for WWE we have 1 hour of TV on an 11pm. time slot the WWE has 8 hours of TV so we need to focus more on doing the best show we can offer the fans and stop worrying about what the WWE is doing.
Andy Steven: Who would you wrestle in your dream match and what match type and stipulation would it be?
David Young: I would love to have the chance to wrestle Arn Anderson in a spinebuster match (lol) he has always been one of my hero's, I would love to wrestle Jeff Jarrett also in a regular everyday match just to show him what I can do in the ring.
Andy Steven: What has been the most memorable match or favorite match in your entire career and why?
David Young: I had a tag match at one of the Nashville PPV it was Sonny Siaki and I VS. AJ Styles and D-lo Brown it was to date the best tag match I have ever had in TNA and it was the 1st time AJ did the shooting styles press on PPV with only 1 person catching him.
Andy Steven: I would like to thank you very much once again for taking this time to take part in this interview for TNAHeadlines.com, I wish you the best of luck in the future and do you have any messages to say to your fans?
David Young: Just keep watching because the best is yet to come, TNA gets better every week and we are not going to stop working hard to give the best product possible. Oh, and the Diamonds in the Rough rule. (LOL)