HHH vs. Cena vs. Angle, SmackDown Off To Mexico, More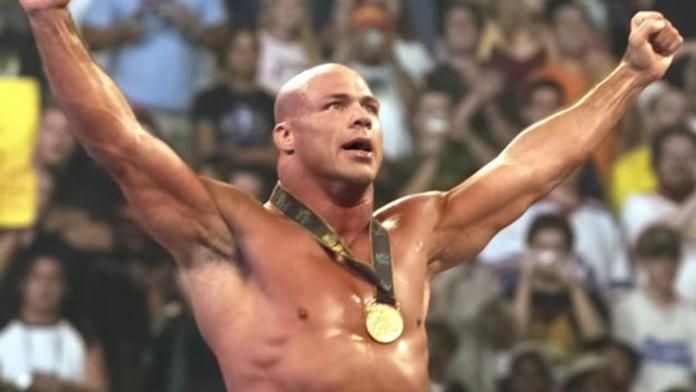 WWE
Credit: PWInsider.com
This weekend, the RAW brand has a full weekend of three house shows before Monday's television broadcast, while the SmackDown brand only has a Sunday television taping scheduled, and is off until next weekend's tour of Mexico. WWE Champion Edge is not on the lineups for any of the RAW house shows this weekend. Up until this past Sunday, Edge hadn't been wrestling at all as he continues to recover from his chest injury.
The RAW brand kicks off their weekend tonight, January 13th in Dayton, Ohio at the Hara Arena with the following advertised lineup (given the events of the past week, remember that "Card Is Subject To Change"):
- John Cena vs. Kurt Angle vs. Triple H.
- Shawn Michaels vs. Chris Masters.
- Ric Flair vs. Carlito.
- Big Show & Kane vs. Tyson Tomko & Snitsky.
- Shelton Benjamin vs. Trevor Murdoch.
- Trish Stratus vs. Mickie James.
- The Miz vs. Gregory Helms.
- Viscera vs. Lance Cade.
- Val Venis vs. Ken Doane.
The RAW brand then has live event on Saturday, January 14th at the Big Sandy Superstore Arena in Huntington, West Virginia and on Sunday, January 15th at the Roanoke Civic Center Coliseum in Roanoke, Virginia with the same advertised lineup as above. RAW then broadcasts on Monday, January 16th from the RBC Center in Raleigh, North Carolina with Shawn Michaels vs. Kurt Angle.
The SmackDown brand has a television taping scheduled for Sunday, January 15th at the Florence Civic Center in Florence, South Carolina, then the crew will have three days off before starting their Mexico house show run on Thursday, January 19th in Mexico City at the Palacios De Deportes with the following advertised lineup:
- Batista vs. Mark Henry (obviously not happening now).
- Rey Mysterio vs. Booker T.
- The Undertaker vs. Randy Orton.
- Chris Benoit vs. JBL.
- MNM vs. Psicosis & Super Crazy.
- Bobby Lashley vs. Orlando Jordan.
- Road Warrior Animal & Heidenreich vs. The Dicks.