John Cena, MTV's Wrestling Show, Heyman Update, More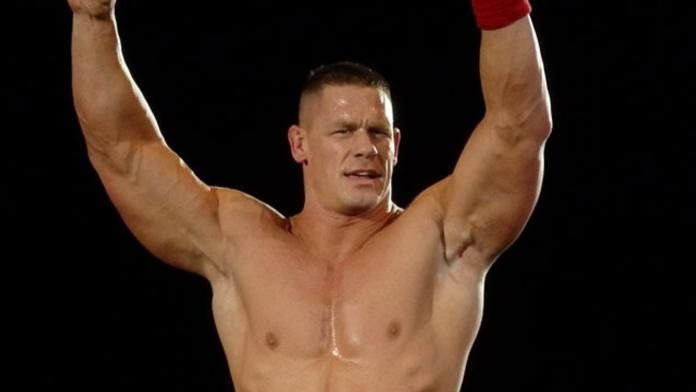 John Cena, MTV's Wrestling Show, Heyman Update, More
There is a new "Five Questions with John Cena" up on WWE.com. There are two versions of the show this week, a long and short one.
As noted yesterday, matches scheduled for the upcoming MTV-Big Vision Entertainment pro wrestling pilot on February 9 includes Puma vs. Tommy Williams, Human Tornado vs. Delirious vs. Luke and Disco Machine, Joey Ryan & Topgun Talwar vs. Scorpio Sky, Zokre & Phoenix Star. According to reports, those matches taking place are for MTV executives and the show's writers/producers in order to see what talent will be offered contracts if the show ends up being picked up for a full season. Other talent confirmed as well includes Sean Waltman, New Jack, Vampiro, Jack Evans, Matt Sydal and Teddy Hart.
Paul Heyman, William Regal, Tommy Dreamer, Simon Dean and Dalip "Giant" Singh were all in attendance at the Deep South Wrestling TV taping this past Thursday. Dean wrestled at the taping facing Ray Gordy. As reported on earlier, Singh has started training regularly at DSW.