Lots Of News: Molly Holly, SmackDown!, Lita/Stacy, Hardy, More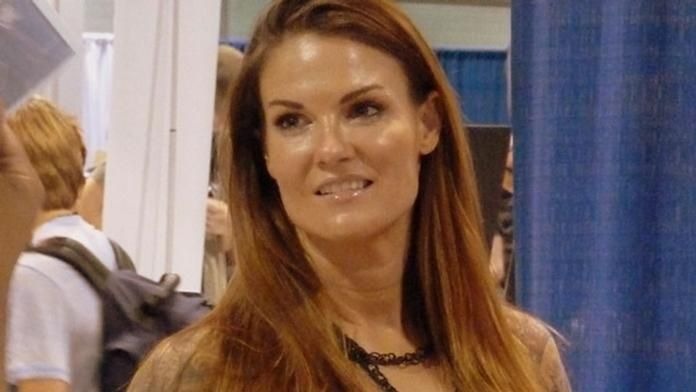 - The Smackdown! crew are heading for a three day tour in Mexico this week, with Thursday in Mexico City, Friday in Guadalajara and Saturday in Monterrey. Due to the tour tapings for the TV show were done this past Sunday night, headlined by Kurt Angle vs Daivari in the main event.
- Former WWE diva "Molly Holly" Nora Greenwald is featured on a special highlight video at the Northern IMPACT Wrestling web site. The video shows clips of the rise and fall of the INvasion, lead by the "C.E.O." Two of the clips feature Greenwald appearing at an event in her hometown of Forest Lake, Minnesota, and at the "Against All Odds" card in Amery, Wisconsin, where she was the special guest referee. The last clip shows her involvement at the tail end of the 10-Man WAR (Survivor Series-style) elimination match. It is very entertaining and worth watching
- Lita and Stacy Keibler made it in the Lycos Top 50 this week, with Lita having her first entry in the chart and Keibler making a return after being absent for months. "It was a big night for TIVO last week during the USA Network's airing of WWE's Raw wrestling. Yes another nipple bared its dangerous head on national television again," said the review of the Top 50 by Lycos. It was obviously referring to Lita's 'wardrobe malfunction' as it's being called now. As for Stacy Keibler, her great performances on 'Dancing With The Stars' spiked up the searches for the long-legged beauty. Also the keyword 'WWE' moved up to the sixth place, up from last week's 11. Lita placed number eleven and Stacy in the 45th place.
- Matthew McKinney sent this in: The Smackdown superstars page on WWE's web site has been updated. Kurt Angle has been added. (Daivari is still listed as Raw Superstar) Jillian Hall has been removed.
- Adam Lebow sent this one: WWE Canada ran an advertisement on the 6PM edition of TSN Sportscenter tonight featuring the following talent, Chris Benoit, Christian and Matt Hardy. It also features John Cena with the WWE Title.