Lots Of WWE Notes: Batista Injury Update, Christian, More Inside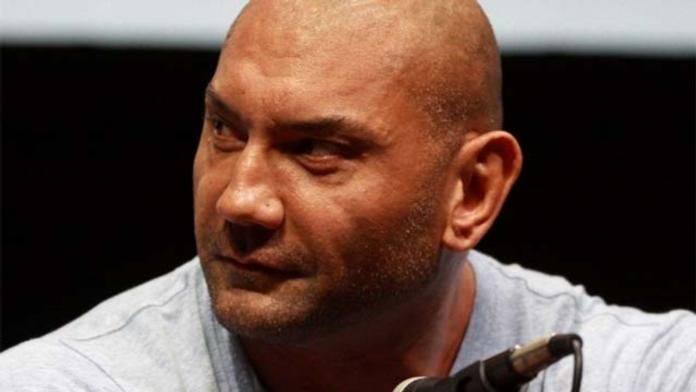 WWE.com has added an update regarding World Heavyweight Champion Batista suffering injured triceps during a match against Mark Henry at the SmackDown House Show in Verona, NY yesterday. The update notes that Batista will be meeting with Dr. James Andrews in Birmingham, Alabama this week to further evaluate the injury. As always, we will continue to provide updates as they come.
Mike Johnson is reporting that Sal Corrente of WrestleReunion fame is planning to run a Legends PPV event in Orlando, FL on March 5 at the Hard Rock Live venue (which is part of the Hard Rock Cafe complex at Universal Studios Citiwalk). The show is scheduled to be titled "World Wrestling Legends" and is being planned as a PPV. Whether it will be live or taped remains to be seen. Corrente has already sent contracts to talent such as Jimmy Hart, Bobby Heenan and Bruno Sammartino to take part in the event. More information will become available in the coming months about the event.
https://auction.wwe.com/ still has Christian on their main logo.
Chavo Guerrero wrestled Gene Snitsky on Heat prior to New Year's Revolution last night. The video is posted on WWE.com.
Former 2005 Diva Search contestant Alexis (the first one eliminated) is now appearing on the VH1 reality show "Flavor of Love." The show stars rapper Flavor Flav who starts off with 20 beautiful women to live in a mansion with him and at the end of the contest, Flav pics one lady to be his new woman. Alexis has survived two eliminations thus far and she has a good chance of being the winner. You can watch this on Sunday nights on VH1. It's also replayed several times throughout the week. Thanks to Gary for the info.
The reason as to why Madusa is dubbed "World Champion Madusa" in commercials promoting Monster Jam monster truck racing is because she became the World Truck Racing Champion last year in Las Vegas. She competed against Gravedigger and was the winner. So thus, Madusa's the world champion of monster truck racing and will remain the reigning champion until at least next March when she defends her title in their annual "Super Bowl" of monster truck racing. Thanks to Ziggy for the info.
The Phillippine Star have a story on Mick Foley coming over to The Philippines later this month to promote two WWE house show dates in Manila for next month.