**SPOILERS** TNA iMPACT! Tapings (2 Weeks)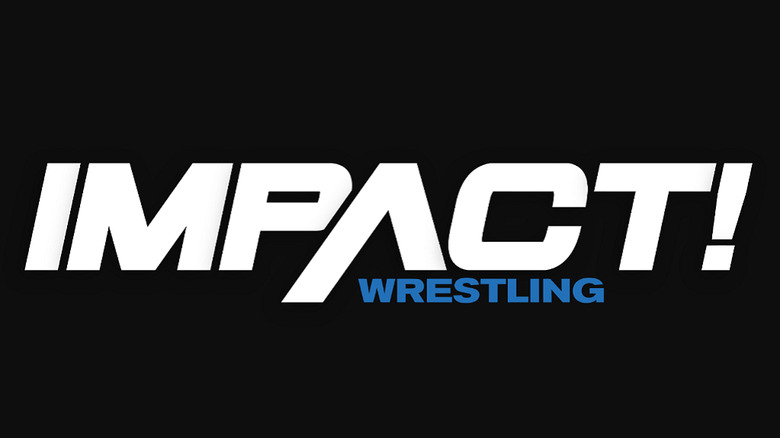 **SPOILERS** TNA iMPACT! Tapings (2 Weeks)
Thanks to Richard Trionfo of PWInsider.com for these:
Impact Airing 1/21:
*Chris Sabin & Sonjay Dutt defeated Elix Skipper & David Young.
*Shane Douglas interviewed AJ Styles about his Street Fight with Shannon Moore tonight and would be challenging Samoa Joe for the X-Division championship at Against All Odds. Christopher Daniels came in and said it was convenient that Styles was the top contender and that it was "nice to have a friend like AJ" being sarcastic, since Styles threw in the towel for Daniels at the PPV.
*They showed Sting's locker room.
*A-1 & Petey Williams & Eric Young defeated Shark Boy & Ron Killings & Lance Hoyt.
*The James Gang defeated Kenny King & Buck Quartermaine. Homicide and Konnan appeared on the video screen after the match challenging the James Gang to a match at Against All Odds.
*Shane Douglas interviewed Larry Zbyszko in his office. They noted that Sting's transportation was delayed so he wouldn't appear on Impact until "next week" and would announce who Jeff Jarrett would defend the NWA title against at Against All Odds next week as well. Monty Brown appeared and cut a promo about Sting being the flavor of the month.
*Shannon Moore defeated AJ Styles in a Street Fight. Alex Shelley came out and was videotaping the match. Samoa Joe watched from the apron. Christopher Daniels got on the apron and threw in the towel but Styles got up and stared at Daniels. Moore rolled up Styles for the pin.
*Team 3D was interviewed in Larry Zbyszko's office saying they truly won at Final Resolution. Brother Ray wanted to get his hands on both AMW and Team Canada and next week, a determination would be made who Team 3D faces.
*Christian Cage came out to the ring talking about Sting coming to TNA. Jeff Jarrett came out with a contract for the next PPV and said he wouldn't be facing Sting. Jarrett said that after the PPV, Cage would be back working the mid-card and slapped him. This led to a brawl with Brown, Rhino, and Abyss. Brown was left in the ring with the contract, teasing that he would sign for the match against Jarrett.
Impact Airing 1/28:
*Team 3D defeated Kenny King & Buck Quartermaine. 3D noted that they were voted Tag Team of the Year and thanked the fans. They said they couldn't decide who they wanted to face so they are going to let the fans vote on TNAWrestling.com to decide 3D's opponents at Against All Odds.
*Backstage, Jerry Lynn was with Alex Shelley & Roderick Strong & Austin Aries. Lynn said that it was good that they won two matches but they still had to prove themselves. Matt Bentley appeared, saying that he wants a chance and the others haven't been around long enough when he deserves a shot. Jerry said he would get a shot to show what he has later tonight.
*TNA X-Division champion Samoa Joe defeated Matt Bentley. Shelley and company were mocking Bentley after he lost the match.
*NWA champion Jeff Jarrett pinned Jay Lethal. Jackie Gayda came out with a tape and gave it to Gail Kim. Kim left, presumably to listen to the tape. Christian came out and announced he was challenging Jarrett at the PPV.
*Abyss fought Rhino to a no contest after they brawled backstage and Rhino gored Abyss with both crashing through a wall.
*Mike Tenay interviewed Sting, who talked about his history in the business including the first Clash of the Champions and winning the NWA title. Sting said that after being out of the ring for 5 years, it was emotional to get back in the ring at the PPV. He said goodbye and left his bat in the ring. They teased he was leaving and retiring from the business since he got to have one last match. Several workers came out to hug him goodbye and Christian appeared to be questioning why Sting was leaving.
Xplosion:
*Matt Bentley pinned Lex Lovett. Lovett was dressed like a male cheerleader.
*Hiroshi Tanahashi pinned Roderick Strong in what was said to have been one of the best Xplosion matches ever.
*Team Canada defeated Ron Killings & Cassidy Riley & The Naturals.
We have opened a website directly related to TNA at TNAWrestlingNews.com Please be sure to check that website for all the latest backstage TNA news and rumors updated on a daily basis. Check it out now at TNAWrestlingNews.com