The Latest On Brock Lesnar vs. WWE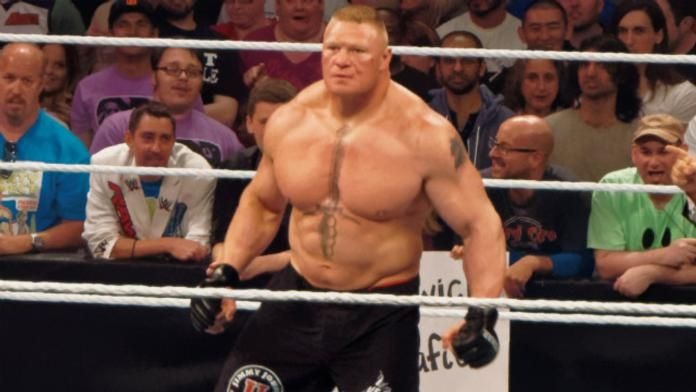 According to a five page filing with the United States District Court of Connecticut on January 20, Brock Lesnar's attorneys are accusing World Wrestling Entertainment of attempting to circumvent the important issues of the former WWE Champion's lawsuit against the company.
Although Lesnar's attorneys are quick to note that the issue at hand involves the "settlement agreement" that Lesnar signed back in March of 2004 after WrestleMania 20 when he left the company to pursue a career in the National Football League, they are also claiming that WWE has continued to "ignore the issues at hand" and are instead focusing on a strategy of quote "attempting to intimidate the Plantiff [Lesnar], twist the truth, manipulate the facts, and try to make a case that Lesnar is a dishonest person undeserving of consideration by this Court."
It should also be noted that in the matter of Lesnar agreeing for his primary attorney, David Bradley Olsen, to undergo a deposition by WWE, Lesnar's attorneys wrote that there were no problems with the deposition at first, but that WWE's discovery for the case has been quote "more about harassment and intimidation than about preparing to meet the Plaintiff's Motion for Summary Judgment. From the plaintiff's humble perspective, enough is enough." There is a meeting set for January 25 in Hartford, CT before Judge Droney over the Olsen issue.
During this meeting, both parties will have 20 minutes to argue their case. In attempts to block Lesnar's request for a summary judgment by the Judge, WWE has asked for an extension of 30 days to respond to that request as they can't deposition Olsen until the court rules on that matter. To summarize, WWE wants 30 days past the official deposition date in order to respond to Lesnar's requests for a ruling. Judge Droney has already stated earlier that if WWE did not present an argument to him as to why he shouldn't rule on the case, he would issue a ruling on January 25 that may be in Lesnar's favor in regards to him being able to work wherever he wants, when he wants, either in the United States or overseas (as he has been with New Japan). We will continue to follow this situation as it develops.
Credit: Mike Johnson @ PWInsider.com