TNA Notes: Triple H Cussed Out, House Shows, Borash, Radio, iMPACT!, More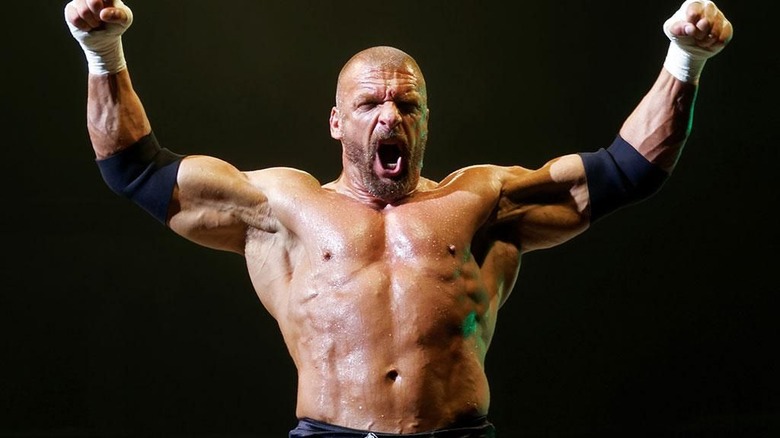 Photo Credit: Miguel Discart
Source(s): TNAWrestlingNews.com, PWInsider.com
As noted on TNAWrestlingNews.com last week, TNA is planning to run house show events in certain markets in 2006. Most of the shows will be financed by local promoters based on what is known at this point. Besides the ECW arena in Philadelphia being talked about as a possible location, other locations include Detroit and Pittsburgh. We are aware of a report stating that Jeff Jarrett met with WrestleBirmingham this week about joint events with TNA talent and local legends.
Jeremy Borash will be hosting an internet show on TNA's official website. The show is being designed for video podcasting.
TNAwrestling.com recently added a new "iMPACT! Radio" section that includes interviews with TNA stars and news updates hosted by Brian Fritz.
Must See Video: Want to know how BG James and Kip James feel about Triple H? https://www.youtube.com/watch.php?v=Jz46dHxK_Do *CONTAINS STRONG LANGUAGE*!
We have opened a website directly related to TNA at TNAWrestlingNews.com Please be sure to check that website for all the latest backstage TNA news and rumors updated on a daily basis. Check it out now at TNAWrestlingNews.com