TNA Wrestling: Major TNA News Update - Hebner, Raven, Lethal, etc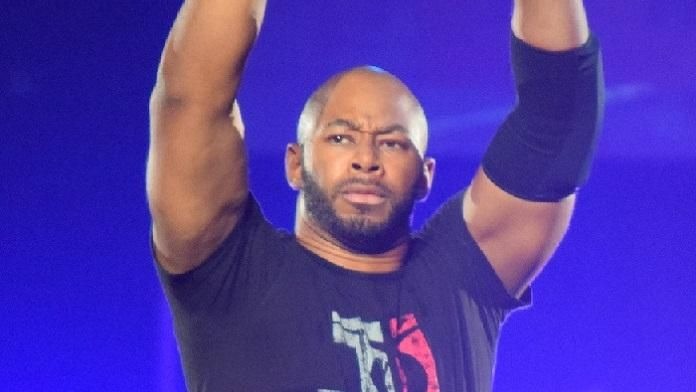 TNA Wrestling: Major TNA News Update – Hebner, Raven, Lethal, etc
From TNAWrestling.com:
MR. DAVE HEBNER: TNA MANAGEMENT CONSULTANT
In recent weeks, longtime wrestling official Dave Hebner has been seen watching several TNA matches. The reason for Hebner s appearances is still unknown, but TNAwrestling.com has learned Mr. Hebner has been telling associates he is serving as a TNA management consultant . According to several TNA stars, Hebner has been reporting directly to TNA management following each event for a series of closed door meetings. Thus far, Mr. Hebner has avoided contact with TNA stars and staff regarding his arrival in Total Nonstop Action.
RAVEN REMOVED FROM WEBSITE
As a result of losing to Sean Waltman at Final Resolution , Raven is officially gone from TNA Wrestling. Championship Committee member Larry Zbyszko informed TNAwrestling.com last week that Raven s bio and mini-site were to be officially removed from the website, which has already been done. TNAwrestling.com was unable to reach Raven for comment on the situation.
SEE TNA LIVE THIS TUESDAY, JANUARY 31 IN ORLANDO, FLORIDA
Total Nonstop Action returns to Universal Studios in Orlando, Florida this Tuesday, January 31, for the next iMPACT! TV tapings, featuring AJ Styles, Team 3D, Jeff Jarrett, Abyss, Christian Cage, Samoa Joe and many more of your favorite TNA stars! More matches will be announced for the Against All Odds Pay-Per-View at the taping, so if you re a TNA fan in the Orlando area, plan on attending this Tuesday night! Information on how to attend can be found on the homepage of TNAwrestling.com.
THE CANADIAN ENFORCER BOBBY ROODE
TNAwrestling.com also learned that Team Canada s Bobby Roode informed TNA management and announcers this week that from this point on he is also to be referred to as The Canadian Enforcer .
PERMANENT SCARS FOR ABYSS
James Mitchell, the handler of The Monster Abyss, also informed TNAwreslting.com this week that the scars the star suffered on his arm in Barbed Wire Massacre will be permanent and will remain with Abyss throughout his life. The star received 62 conventional stitches and 20 butterfly stitches to sew up the wounds on his arm following the barbaric bout that was voted 2005 Match of the Year by TNA fans.
TICKETS STILL AVAILABLE FOR TNA EVENT ON MARCH 17
Tickets are still available for the TNA wrestling event on March 17 at the Compuware Arena in Plymouth, Michigan just minutes outside of Detroit. The card will feature Jeff Jarrett, AJ Styles, Rhino, Samoa Joe, America s Most Wanted, Abyss, Sabu and many others. Tickets start at $10 and are available through Ticketmaster of the arena box office.
JAY LETHAL OFFICIALLY JOINS ROSTER
TNAwrestling.com also learned this week that newcomer Jay Lethal has been signed to a TNA contract and has officially joined the roster as the newest star. Reports are that TNA management has been impressed with Lethal in recent weeks as the newcomer looks to start making waves in TNA s X Division.
DANIELS LOBBYING TO BE ADDED TO X CHAMPIONSHIP MATCH
Needless to say, The Fallen Angel Christopher Daniels wasn t pleased to hear that The Phenomenal AJ Styles would be receiving the X Championship shot against Samoa Joe at Against All Odds . Based on his opinion AJ cost him his chance at the gold by throwing in the towel at Final Resolution , Daniels has been lobbying Championship Committee member Larry Zbyszko to add him to the Pay-Per-View bout on Sunday, February 12. It remains to be seen if Larry Z will grant Daniels his wish or stand firm on the current Samoa Joe vs. AJ Styles bout.
KILLINGS WORKING ON NEW SINGLE FOR ENTRANCE MUSIC
Ron The Truth Killings previewed his new, upcoming entrance music for several TNA staffers last week a single he produced himself called What s Up? . TNA management is working with Killings on the necessary paperwork to debut the music on television, which should be finalized this weekend in time for TNA s iMPACT! tapings on Tuesday, January 31 in Orlando, Florida.
NO DATE YET FOR LANCE HOYT APPEARANCE ON MTV S ROOM RAIDERS
Lance Hoyt is still awaiting word from MTV producers on the airdate of his appearance on the hit show Room Raiders , taped last month in Texas. As soon as TNAwrestling.com receives the airdate from Hoyt we ll post it on the website.
JACKIE: DEMANDS NOT YET MET
Jackie Gayda informed TNAwrestling.com this week that after presenting Team Canada coach Scott D Amore with a letter of demands for Jeff Jarrett, she has yet to hear a response from the NWA World Heavyweight Champion regarding the note. According to Jackie, if Jarrett continues to sidestep her demands, she is more than prepared to start producing hard evidence that will surely change Jarrett s mind.
We have opened a website directly related to TNA at TNAWrestlingNews.com Please be sure to check that website for all the latest backstage TNA news and rumors updated on a daily basis. Check it out now at TNAWrestlingNews.com