Who Flair Beat Up On RAW?, Last Kiss Match, Cena/Angle/HHH, More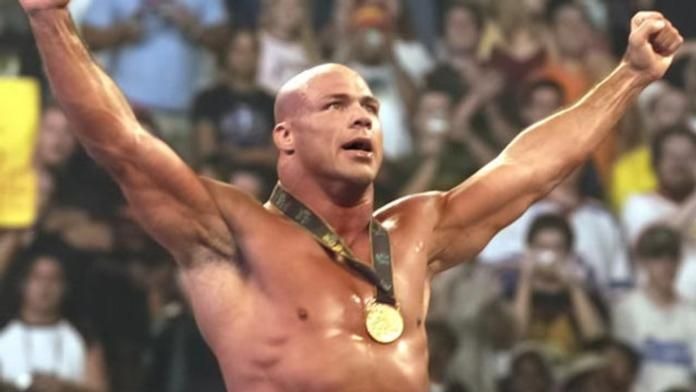 WWE
Larry sent this: In the filmed segment of Edge as Flair on the street he attacked 1/2 of the ECWA (Delaware) tag team champions (Valadictorians) & NYWC (New York) Superstar Rob Eckos. Eckos also played a security guard during and Edge/Matt Hardy angle.
Ratman also added: The driver that Edge attacks in his Ric Flair road rage parody is indy wrestler Rob Eckos, one half of a tag team called The Valedictorians. I have seen him and his partner Billy Bax perform at recent Chaotic Wrestling shows.
Hardrocker sent this one: During an OVW broadcast an ad came up an upcoming RAW event in Louisville on January 20th. They advertised a main event of Cena vs Angle in a steel cage for the WWE title. Take it for what its worth.
James sent this one: X-106.3 in Huntington WV is running ads for the Jan 14th house show. John Cena defends against Kurt Angle and HHH, Ric Flair defends against Carlito, The Masterpiece vs Shawn Michaels, The Cutting Edge, and Trish Stratus vs. Mickey James in a "Last Kiss Match".