WWE Notes: Michelle McCool, Booker T, Orton, More News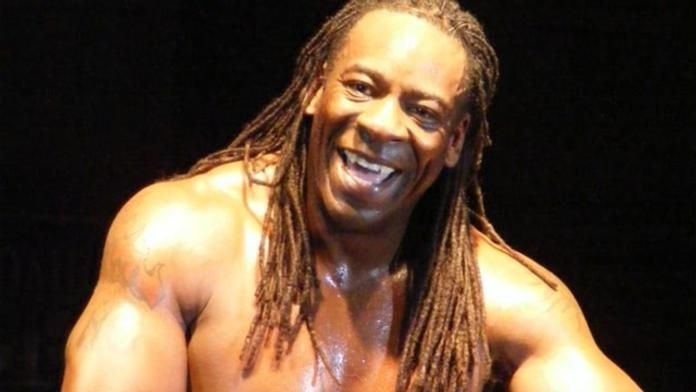 - The Palatka Daily News has a short story on WWE Diva Michelle McCool returning to the ring after three months being injured. She has been cleared to return to training, now based at Deep South Wrestling where former Tough Enough instructor Bill DeMott heads up most of the training. Although now medically cleared, she didn't participate in one of the latest tapings with DSW. McCool hopes to be ready by next Thursday although it all depends how her body reacts. McCool was one of the Divas who got signed even after not winning the 2004 RAW Diva Search contest. "Hopefully, I ll stay on that list," McCool said. "I definitely have a passion for the business from my time on the road and it motivated me to train harder than ever to get back on the main (WWE) roster." (Thanks to Colin Vassallo)
- Next week on the Smackdown from Philadelphia, WWE will determine the U.S. champion with match #7 of the best of 7 series, pitting Chris Benoit vs. Randy Orton (subbing for Booker T). The show will also feature the return of Piper's Pit with special guest, The Boogeyman.
- DirecTV on channel 123 is showing a "Royal Rumble Recall" (hosted by Josh Mathews) special this weekend, which features the greatest matches and moments in Rumble history.
- A clip of Stacy Keibler aired on PTI on ESPN today while the hosts were talking about "Dancing with the Stars." Tony Kornheiser referred to Stacy as a "WWE wrestler who is very hot." At the end of PTI, Tony said that one of the judges "likes that Stacy Keibler."
- The latest edition of Heat has been posted on WWE.com. Before the Heart Throbs wrestle in their match, they call out two "Jersey Girls." They spot two girls and invite them to come into the ring. The Heart Throbs get the two girls to do a suggestive dance, which is soon cut short when the opponents hit the Heart Throbs from behind to get the match started. After the Heart Throbs match, they dance with the "Jersey Girls" at ringside. As reported earlier, the two "Jersey Girls" were none other than indy women's wrestlers Trinity and Talia. The announcers don't bother to refer to Trinity by name even though she is well known due to her tenure in TNA, they just think of her as some nameless female fan.