WWE RAW Results (1/02/06): First Blood, Vince McMahon, More!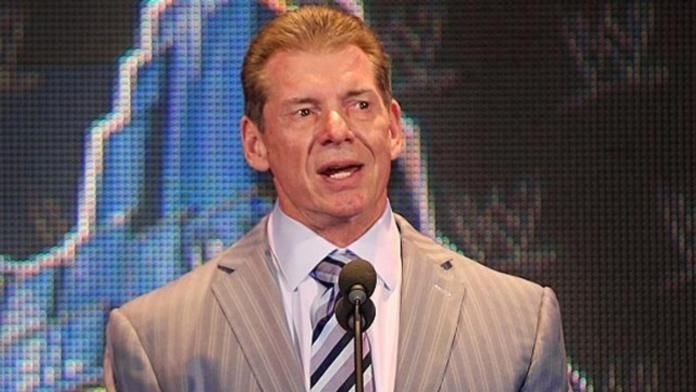 WWE RAW Results (1/02/06): First Blood, Vince McMahon, More!
Event: WWE Monday Night RAW Results
Date: Monday, January 2nd, 2006
Location: The Continental Airlines Arena in E. Rutherford, N.J.
Results by PowerWrestling.com
WWE RAW Opener:
The music of Vince McMahon hit in the arena as he made his way down to the ring. Joey Styles, Jerry Lawler and the Coach welcomed us from ringside as McMahon said he announced last week a personal zero tolerance policy, which means he won t take any crap from anyone ever again. Not from you people, not from Shawn Michaels, not from anyone! Translation, no more Mr Nice Guy! He said he s going to move on, but for him, not for the people. Everything he did professionally was for the fans, but to hell with that. From now on, it s all about him. That is why he made tonight s First Blood Match, for his own amusement. That is also why he made the match they are about to see. He handed Lilian to mic and then Kane s pyro hit as he made his way to the ring as one half of the World Tag Team Champions!
Referee: Michael Chioda
Kane vs. Shawn Michaels
Shawn Michaels music then hit as he made his way down to the ring, and it looks like Vince is punishing the Heartbreak Kid! Vince stayed in the ring as Michaels entered and got back on the mic. McMahon said there is a stipulation in this match, if Shawn Michaels uses the Superkick, he is disqualified and loses the match! Michaels was pissed and argued with Vince and we are underway.
The start:
Michaels went to work with chops in the corner and then went for a cross body but Kane caught him but Michaels wiggled free. Michaels nailed more chops but Kane tossed him hard to the corner. Kane kicked away at Michaels in the corner as McMahon looked on from ringside. Kane went for a suplex but Michaels got an inside cradle for two. Kane levelled Michaels and sent him to the ropes but Michaels hit a sunset flip for two. Kane came back with an uppercut to drop Michaels and then choked him with his boot.
Mid-match notes:
Kane nailed a big right hand, and then another, but Michaels came back with rights of his own. Kane tossed Michaels to the corner and then hammered away with more shots and then choked Michaels. Kane hit a body slam and then chopped the throat and covered for two. Kane ate boot in the corner and Michaels started to come back with chops to the chest and then clotheslined Kane to the outside! Michaels hit a flying cross body over the top and McMahon got to his feet. Michaels yelled at McMahon and asked why s he doing it, and that he has given him everything. Kane then nailed Michaels and McMahon laughed as we went to commercial.
Back on RAW and Michaels has Kane in a sleeper hold. Kane backed Michaels to the corner but Michaels jumped back on with the sleeper. Kane backed Michaels to the corner again and Michaels again dived back on with the sleeper hold. Kane escaped with a back suplex as McMahon looked on. Kane went for an elbow but Michaels moved and then headed up top. Michaels dived off but Kane nailed a shot to the mid section and then choked away at Michaels. Kane hit a huge leg drop and then covered for a near fall. Kane locked in a head vice and then clubbed the back of Michaels before choking him over the middle rope. Kane went to the outside and hit a big uppercut on Michaels and covered for another two count.
Kane went back to the head vice as the fans started to get behind the Heartbreak Kid. Michaels fought out and then traded right hands with the Big Red Machine. Michaels chopped away at Kane and then hit a big knee lift. Michaels hit more chops to the chest but then Kane grabbed him by the throat and went for the chokeslam but Michaels blocked it. Kane went to work with right hands in the corner but Michaels rallied with chops and then hit a flying forearm! Michaels nipped up and hit an atomic drop and then a kick to the gut and a big DDT for a near fall! Michaels hit a spinning neckbreaker for another two count and then charged at Kane but was taken down with a big boot, which pleased McMahon.
The Finish:
Kane headed up top and went for the clothesline but Michaels ducked it and knocked Kane down with a pair of clotheslines before heading up top himself. Michaels came off with the flying elbow drop and now he instinctively wants to do Sweet Chin Music. Michaels goes for it and McMahon gets on the mic and said if he uses it, he will be thrown out of the Elimination Chamber! Kane then nailed Michaels with the Chokeslam for the win!
Winner – Kane
The Aftermath:
McMahon looked very pleased as Kane has picked up a huge win here over Shawn Michaels. Todd Grisham then came out and Vince ordered him down to the ring as McMahon made his way to the back.
During the break:
Todd Grisham informed Michaels that he will be the first man inside the chamber at New Years Revolution. Michaels didn t look pleased and walked off.
Last week on WWE Unlimited:
Gregory Helms was shown giving comments saying someone is holding him down, saying bad things about him, and that person is Jerry Lawler. Everyone loves the King. Making a joke out of his career isn t funny at all, and Helms said he is going to shut him up.
In the arena:
The music of Gregory Helms hit in the arena as he made his way down to the ring with a mic in hand. Helms said Lawler is talking trash about somebody, hiding behind his table and microphone. He said unlike Lawler, if he has something to say, he says it face to face. Helms said he knows there is a little spring left in the King and to get in the ring and hear him out. Lawler did so as Helms asked Lawler if he had something to say. He said when he was the Hurricane, Lawler had a joke a minute. Helms said if anyone is a joke, it s Lawler. Lawler said at least when he was the Hurricane, at least he was half way entertaining, but now, he s not a Hurricane, he s just a guy&who sucks. Helms slapped Lawler and then King nailed him with some right hands and Lawler challenged Helms to a match at New Years Revolution! Helms backed up the aisle as the King s music played.
Tonight:
We will see footage of Ric Flair s alleged Road Rage incident, as well as WWE Champion John Cena vs. Kurt Angle in a First Blood Match!
Backstage:
McMahon is backstage with Mickie James talking about the kiss last week as Daivari comes in screaming and Vince yelled him to shut up. Angle is with him, and Vince says he isn t interviewing for General Manager tonight. Angle said he doesn t want to be GM but he is worried about what Michael Chioda the referee did last week. McMahon said he sides on the side of the troops, and they will want to see him get his ass kicked tonight. He said he doesn t give a damn if it s Angle or Cena who bleeds, as long as it s profusely. Angle said he loves violence, and will make Cena bleed so badly, and he agrees with Vince on the zero tolerance policy. He said he will make Cena bleed, and will make Michaels tap out on Sunday as a favour to McMahon.
Backstage:
We go back to footage from the kiss between Mickie James and Trish Stratus. Grisham is backstage with Trish who is training on the stairs. Grisham asks about the kiss, and Trish said she felt uncomfortable, but the match this Sunday, she s been champion for over a year and knows what she had to do. Grisham asked if Mickie was playing mid games, and Trish said she didn t know and went to hit the showers.
In the arena:
Back on RAW and Maria is hosting the kiss cam on WWE.com Unlimited, and the fans have to kiss if they see themselves on camera. The music of Victoria hit as she made her way to the ring with Torrie Wilson and Candice Michelle. Victoria is in a neck brace after last weeks match with Carlito. Maria asked if they wanted to be on kiss cam, and Victoria took the mic and asked Maria if she had a nice new years? Victoria said she was home hurt, recovering from what Carlito did to her. Victoria asked Maria where she was. Was she too busy with the Kiss Cam, or is she too stupid? I bet she didn t even know they had a match scheduled tonight. Torrie and Candice then nailed Maria as a referee hit the ring!
Referee: Jack Doan
Victoria vs. Maria
The match:
Victoria choked Maria in the corner and then gave her a snap mare. Victoria locked in a modified surfboard and then kicked away at Maria. Victoria choked Maria over the bottom rope and then Torrie put Chloe s ass in Maria s face. Victoria distracted the referee as Candice choked Maria, but then Maria knocked her off the apron, but Victoria took Maria down from behind. Victoria missed a splash in the corner and Maria rolled her up for the win! Maria wins!
Winner – Maria
The Aftermath:
Maria celebrated her win and then Torrie and Candice held Maria as Victoria ripped off her top and took off her pants. The three of them then stomped away at Maria and spanked her as Ashley hit the ring and cleaned house on Torrie and Candice and then took Victoria down, but Candice and Torrie came back and hit a double DDT on Ashley. Ashley is down and out as Candice, Torrie and Victoria made their way to the back.
Backstage:
Edge and Lita are shown backstage making their way towards the ring, and they are next!
WWE.com Unlimited:
During the break, Vince McMahon announced that Torrie Wilson, Candice Michelle, Victoria, Ashley and Maria will take part in a Bra and Panties Gauntlet Match at New Years Revolution! Vince stared at Ashley s ass she left.
Backstage:
Backstage, and Mickie James is shown outside of Trish s shower. Trish reaches for a towel and it s not there. Mickie said she s sorry and it s the only way to get Trish s attention and she is truly sorry. Mickie gave Trish the towel, and then said nice boobs and that she ll see Trish on Sunday! We have photos of this hot nude shower scene below.
In the arena:
The music of Edge hit in the arena as he and Lita made their way to the stage, which is where the announce table used to be. Edge got on the mic and said for the past couple of weeks, he has taken some criticism for the way he treated Ric Flair. How could he disrespect a 16 time World Champion that way? A man who paved the way for future superstars, a man who has given everything to this business. Edge says he says to those people that they are full of crap. He says he is one of a kind, he d be the Rated R Superstar if there was a Ric Flair or not. He said everything he is saying about Ric Flair is the truth. He got his hands on some footage and it s Edge dressed as Flair driving a car. A car in front cuts him off and he pulls over and woo s around a bit. He goes up to a car and woo s in some guys face and asks who the hell he thinks he is. The man apologised and Edge open the door and grabbed him and chopped away at him. The screamed and Edge puts on the figure four in the middle of the road! Back to the arena and Edge said that Flair is pathetic. He said the people are laughing at him, whether it s the road rage or his brutal divorce. Lita said she hopes she takes everything he has. The fans chanted slut at Lita as Edge said Flair s life will become a living hell, and Edge will take the Intercontinental Title from Flair. Flair then came out to the stage and the two went at it. Flair hammered him down the aisle and nailed some right hands. In the ring, and Edge came back with right hands of his own and dropped Flair. Flair raked the eyes and hit lefts and rights in the corner and then a back body drop. Flair went for the figure four but Lita jumped on Flair s back. Flair shoved her down and locked in the Figure Four in Lita! Edge made his way up the aisle as Lita screamed in pain! Edge then helped Lita out of the ring and these two will meet at New Years Revolution with the Intercontinental Title on the line!
Dancing With The Stars:
Footage is shown of Stacy Keibler training with her partner for Dancing With The Stars on ABC.
Referee: Mickey Henson
Shelton Benjamin vs. Chris Masters
The music of Shelton Benjamin hit in the arena as he made his way to the ring set for action, and will his losing streak continue here tonight against the Masterpiece?
The start:
Masters drove Shelton to the corner and gave him some shoulders to the mid section. Shelton came back with a crucifix pin for two. Benjamin got a roll up for another two and then went for an inside cradle but Masters ducked and went for a suplex but Benjamin floated over and went for a backslide but Masters blocked and then powered away on Benjamin.
Mid-match notes:
Masters gave Shelton snake eyes in the corner and then nailed him with a right hands. Benjamin and Masters traded punches with Benjamin coming out on top. Benjamin hit a splash in the corner and then a clothesline. Benjamin hit a running knee lift and got all fired up. Benjamin nailed the dragon whip and covered and the referee counted three but Masters had his foot on the rope. Benjamin went to work with right hands and then hit a big clothesline for another near fall.
The Finish:
Benjamin went for a cross body but Masters caught him and then went for the Master Lock! Benjamin reversed into a neck breaker for two and then went for a clothesline but Masters ducked and locked in the Master Lock! Benjamin tried to escape and make the ropes and tried to roll through but it was no good and Benjamin is out of it!
Winner – Chris Masters
Elimination Chamber:
Footage is shown from the 2003 Elimination Chamber which was held at SummerSlam, and saw Triple H retain his World Heavyweight Title.
In the arena:
The music of Triple H hit in the arena as eh made his way down to the ring. Triple H got on the mic and said there is a lot of people in the world who talk about the things they want to get done, but when they get round to it, they fail miserably. He said when he comes up with a plan, he follows through with it, and when he executes the plan he nails it every time. There is no coincidence or chance, it s all premeditated. He will take any moment and make it an opportunity to benefit him. He s sure Big Show is sitting home thinking this is information he could have used last week. We then see footage of last week s contract signing, with Triple H stabbing Show in the face with a pen, and then whacking the right hand of the Big Show with the sledgehammer. They didn t show the right footage, but it s live TV and he ll just wing it. He said last week Big Show got in his face and he broke his damn hand. Nothing is funnier to him than someone else s misfortune, but he doesn t think Big Show found it funny. He said it wasn t meant to be funny, it was meant to be dead serious. He said Show stuck his nose into his business, and if he keeps pushing his luck, he will hurt him permanently. He said there is an old saying, the bigger they are the harder they fall&the music of the Big Show then hit and he had a huge cast over his entire hand! Triple H looked worried and then started laughing and mocked the Big Show. Triple H backed out of the ring and grabbed a steel chair. Show made his way over towards Triple H and Show punched the chair right out of his hand! Show then punched right through a monitor and sparks flew! Show punched the steel steps over, and Show has a sledgehammer for a fist with that cast! Triple H backed up the aisle and these two meet at New Years Revolution!
Backstage:
Shelton Benjamin is shown backstage and his momma is here! She said she came all the way from South Carolina to see her boy get his ass kicked and she doesn t want to hear excuses! She said he better get his mind right and grabbed him by the ear! She said she will stay right on his ass until he gets his mind right! She called him a disgrace and to get his behind in the shower because he stinks!
Elimination Chamber:
Footage is shown from the 2005 Elimination Chamber which took place at last years New Years Revolution, with Triple H winning the World Heavyweight Title.
In the arena:
In the arena, and the commentators table is destroyed thanks to Big Show, and Lawler shows us the dent he made in the steel chair. They then run down the card for New Years Revolution.
Non Title Match
First Blood Match
Referee: Michael Chioda
Kurt Angle vs. John Cena (c)
We are set for the First Blood Match, and this is the first one in over five years on RAW!
We are set for the First Blood Match, and this is the first one in over five years on RAW! The music of John Cena hit as he made his way to the ring as the WWE Champion to a mixed reaction from the crowd. Cena got on the mic and said its 06, the truth is back still standing tall. The chamber s coming up so now he s calling out chumps. Master Lock, I ve got your key, you ain t no threat to me. Chris Masters can t even spell WWE. He s got a body that the people say oh my god, but his Masterpiece is smaller than the Nano iPod! Carlito, his nappy roots look like a thousand brillos. On TV he bites apples, at home he bites pillows. Blah Blah, Kurt Angle can t even find his nut sack. He rides for the soldiers, they found Saddam in one hole, he ll shove Daivari up yours! Kurt Angle then made his way down to chants of you suck with Daivari by his side, and we are set to go after the last commercial break!
The start:
Back on RAW and we are underway as Cena is in control, but misses a splash in the corner. The crowd is hot for Angle, as he hits the trifecta of German s. The crowd are booing Cena as Daivari took off the turnbuckle pad. Angle hammered away at Cena and went to send him head first into the exposed buckle but Cena blocked and the crowd booed. Cena fought back but then Daivari tripped him from the outside. Cena knocked him down and then he back dropped Angle over the top to the outside!
Mid-match notes:
Back in the ring and Angle distracted the referee as Daivari nailed Cena, and then hit him in the head with the Gold Medal! Angle sent Cena head first to the apron and the crowd is rabid. Cena came back with right hands but then Angle nailed a release over head belly to belly! Angle hit more right hands to the head of Cena and then sent Cena head first into the exposed buckle! Cena isn t bleeding as Angle took down his straps. Angle nailed the Angle Slam and then went to the outside.
The crowd is insane. Angle grabbed a steel chair but missed and Cena rallied with right hands to boos. Cena hit a running shoulder block and then grabbed the chair but Daivari came in and jumped on Cena s back. Cena snapmared him down and then Angle nailed Cena from behind. Cena then went for the FU out of nowhere but Angle flipped out and locked in the Ankle Lock! Cena screamed in pain but then flipped Angle off into the referee! Cena limped over to the chair and Angle begged off.
The Finish:
Daivari came in and grabbed Cena but Cena levelled him and then Angle grabbed the chair and hit Cena right in the head! Angle hammered away with right hands and yelled at the referee to check on him. Cena is busted wide open but the referee is still down. Angle his some Crossface blows and Cena is a bloody mess. Angle then went for the FU on Angle but Cena reversed and locked in the STFU! Angle tapped as Daivari revived the referee and he called for the bell!
Winner – Kurt Angle
The Aftermath:
Daivari tried to pull Cena off of Angle and then Cena nailed Daivari with a right hand. Carlito and Masters then hit the ring and Cena fought them off but they were too much for him. Masters, Carlito and Daivari stomped away at Cena and then Angle locked in the Ankle Lock. Cena screamed in pain and then Masters locked in the Master Lock on Angle! Carlito stomped away at Daivari in the corner and BOOM! Here comes Kane! Kane grabbed Masters by the throat and gave him a chokeslam, and Carlito got one too. Kane gave Angle a big boot and then Daivari received a chokeslam. Michaels hit the ring and hit Sweet Chin Music on Kane! Cena struggled to his feet as the fans chanted HBK! Cena then exploded out of nowhere with the FU on Michaels and everyone is down and the crowd booed Cena hard. Cena s face is dripping with blood as he struggles up. Who will walk out of the Elimination Chamber with the title!?
Check out PowerWrestling.com.