Angle/Maria, Miz, ROH's Surprise, HBK No Shows, More News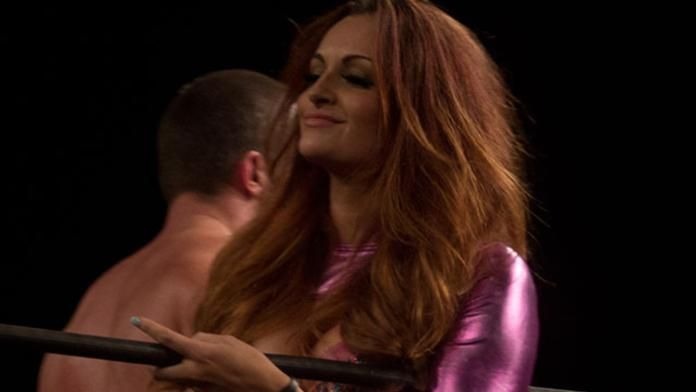 Kurt Angle retained his number one spot in this week's edition of the POWER 25. Maria managed to break into the list at number 25.
In Mike "The Miz" Mizanin's latest commentary on WWE.com, he thanks Matt Cappotelli for motivating him.
The Manila Bulletin has a story on WWE's upcoming show at the Araneta Coliseum in Manila, Philippines.
Ring of Honor officials promised a big surprise earlier this week for tonight's show in Long Island, New York to make up for Low Ki pulling out of his scheduled match with Roderick Strong. ROH's big surprise is the appearance of former ROH Champion and current WWE developmental wrestler CM Punk. More details on his surprise appearance will be forthcoming.
For those wishing to contact Matt Cappotelli directly, you can send to keepthefaithmatt@yahoo.com
Shawn Michaels missed last night's Raw show in Tallahassee, where he was booked in the main event. No word whether he'll be on the show tonight or tomorrow. John Cena is off the weekend tour as he's doing promotional work in India.
If you're wondering more about how different people feel about the Guerrero angle, Chavo was asked last night in Tallahassee and said he didn't like it at all.
In the U.K., some of the Orton segment was cut out. They ran the stuff from last week, but had to edit this week because showing the Guerrero book was considered a product plug, which is against their broadcast standards. There was also a jump cut before the Mysterio attack, but they had the same jump cut in the U.S. as well.