Batista Talks Mic Work, Wife, & More; Ted Turner Done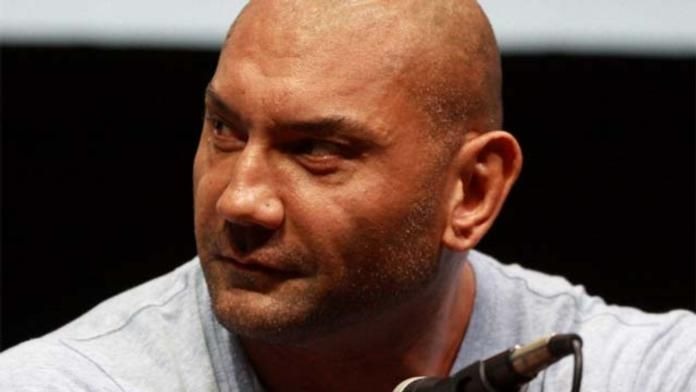 Gorilla in DC sent the following: Former WWE World champion Batista was a guest on The Sports Junkies radio show on WJFK FM in Washington, DC yesterday. Their website is junkiesradio.com to promote this Monday's Supershow taping in DC. Here are few highlights
– He is married and has 3 daughters.
– His favorite wrestler growing up was the Warlord.
– His dream match would be a Hell in the Cell match with Undertaker.
– When asked about becoming an actor in Hollywood, he says at Wrestlemania last year, lots of agents contacted him, but he made it very clear that wrestling is his passion, and he does not want to be an actor.
– He also mentioned how difficult Mic Work is for him....doing interviews and talking trash on Smackdown is his least favorite thing about the business because he knows it is not his strength.
– While working as a bouncer, he really didn't like to beat people up who got out of hand. When prompted by the hosts about how big he was and how he could easily dish out a beating, he came across as a shy person, who really didn't want to hurt anyone....sort of a gentle giant.
– He will be at the Supershow taping in Washington, DC on Monday night.
– There may be a podcast of this interview in the future on their website.
Ted Turner will be leaving the board of directors of AOL Time Warner after their next meeting in Atlanta, Georgia. Turner's departure puts an end to any interest on Turner's part to bring professional wrestling back into the AOL Time Warner/Turner family.