Big TNA Update: Injury News, Christian & Much More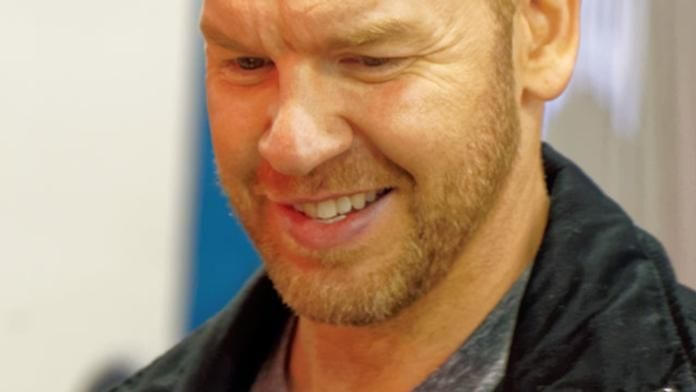 The foillowing is from TNAWrestling.com:
Chicago White Sox catcher and World Series Champion AJ Pierzynski was on ESPN s Cold Pizza on Wednesday morning. During his appearance, Pierzysnki spoke at length about being a wrestling fan as well as his involvement at TNA s Turning Point Pay-Per-View event in the Basebrawl match.
TNA Home Video s Bound for Glory DVD debuted this week at #3 on the Top 100 Videoscan chart. This week TNA has 7 titles in the Top 100. Next up on the DVD front is Genesis , which will hit retailers in the United States and Canada on February 21, followed by the new Best of the Bloodiest Brawls which debuts March 14.
The new Christian Cage Got Charisma? shirt is now up and on sale on ShopTNA.com, the official merchandise store of TNA Wrestling. New shirts for Team 3D and The James Gang will go on sale shortly.
There are several injures to report following the Against All Odds Pay-Per-View. Chris Sabin re-aggravated his ankle injury, leading to the star being held off the iMPACT! tapings. Sonjay Dutt also suffered a concussion during the same match against America s Most Wanted and also had to sit out the tapings. In addition, Austin Aries suffered an ACL strain at the Pay-Per-View during his match with Roderick Strong against The Naturals.
On Wednesday afternoon, several TNA stars appeared for an autograph session at The Sports Rock Shop at the Livonia Mall in Livonia, Michigan to promote the March 17 TNA live event at the CompuWare Arena right outside of Detroit. Appearing were The Alpha Male Monty Brown, Chris Sabin, Petey Williams, Alex Shelley and Eric Young. Tickets are still available for the March 17 TNA live event and can be purchased at the arena box office or by Ticketmaster.
The lineup for the March 17 live event at the CompuWare Arena is as follows:
Detroit s own War Machine Rhino vs. King of the Mountain Jeff Jarrett
NWA World Tag Team Champions America s Most Wanted vs. The Naturals
X Division Champion The Samoan Submission Machine Samoa Joe vs. The Phenomenal AJ Styles
The Homicidal, Genocidal, Suicidal Sabu vs. The Monster Abyss w/ James Mitchell
The Alpha Male Monty Brown vs. Chris Sabin
The Canadian Enforcer Bobby Roode vs. Ron The Truth Killings
Plus, much more!
For great exclusive TNA coverage make sure to visit TNAHeadlines.com, featuring a TNA newsboard full of TNA backstage news, spoilers and results updated on a daily basis. We also have a great specials TNA section with TNA Knockouts, rare photos, exclusive interviews and more! A great site for any type of TNA fan! Check it out at TNAHeadlines.com.