Christian Cage - Winning World Title, TNA, & More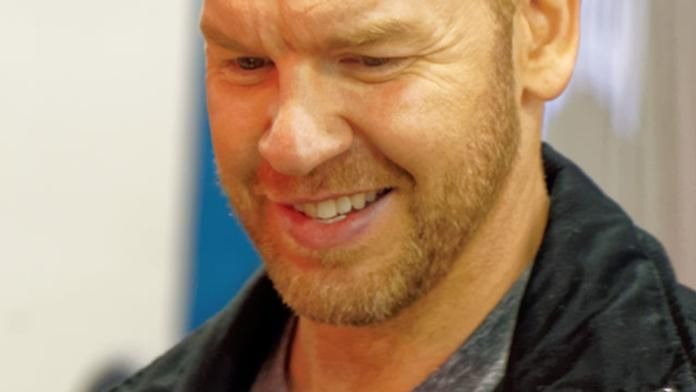 From TNAWrestling.com:
A TNAWRESTLING.COM EXCLUSIVE INTERVIEW WITH NEW NWA WORLD HEAVYWEIGHT CHAMPION CHRISTIAN CAGE
By Ross Forman
It took him about 45 minutes to get back to his dressing room after winning the NWA World Heavyweight Championship Sunday night at Against All Odds in Orlando, Fla. Christian Cage was swamped en route with congratulatory well-wishes and countless people who wanted to take a photo with THE NEW CHAMP. From fans and VIPs to TNA Stars. From Matt Bentley to Dory Funk Jr., to David Eckstein, the shortstop for the St. Louis Cardinals who watched the pay-per-view from the front row.
Christian Cage never again will lead a normal life. He is now truly among the elite in pro wrestling history. Christian Cage spoke with Ross Forman Sunday night in his first post-match interview.
Your thoughts?
"I'm a little overwhelmed. It's a great feeling, incredible. As I said before the match, everything I worked so hard for, for 12 years ... well, my whole career kind of flashed before my eyes right in the ring at the end of the show."
Your thoughts when you were handed the belt, thus standing at the top of your profession?
"It's hard to describe. There were times when I thought I wouldn't get the chance or opportunity to wrestle in a main event, or even have the chance to wrestle for a World Title. So, to walk away with the title in my first NWA Heavyweight Championship match, it's a feeling that I can't really describe. I'll have to sleep on it and see how I feel in the morning. But right now, I'm pretty numb."
What about the post-match, in-ring celebration with hundreds of fans congratulating you?
"It was crazy. I never thought something like that would happen. It was cool. I was glad the fans were able to get in the ring and get personal, up-close to the scene." (Writer's Note: Christian Cage was given a standing-ovation Sunday night at a local restaurant as well upon arrival after the event.)
What do you say now to your critics, those who might have questioned your size, your ability, your heart, or whatever?
"I don't really have anything to say to my critics because my critics made me better; they made me a better performer. I don't have anything bad to say about them; they have their opinion, yet I know the real story."
Was this the highlight of your career?
"Oh yeah, without a doubt, without a question."
What kind of Champion will Christian Cage be?
"The most entertaining and the most charismatic, ever . I'm really looking forward to TNA going primetime on April 13 and being the champ when we get there."
You were congratulated post-match by Dory Funk, Jr., himself a former NWA Heavyweight Champion. You even were wearing his legendary cowboy hat. Your thought on that experience?
"That was cool. I met Dory before I really broke onto the national stage and he helped me during a time in my career when I was very young, so, for him to be here and witness me winning the title that he once carried is something special. He came up to me today and told me that he wanted me to win and that he was very proud of me. He also told me that he once won the title on Feb. 11th in Tampa, so he wanted me to win the title on Feb. 12th in Orlando. He was pretty fired up about that."