Huge Saturday Update: New Talent, SmackDown!, RAW, Cena, Tons More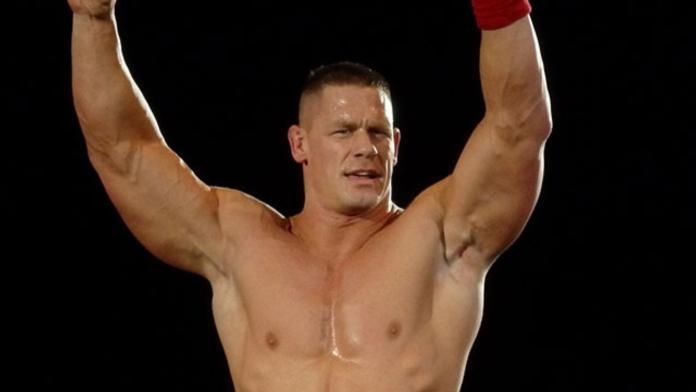 Mike Knoxx and Neidkirk are booked for next weekend's Smackdown house show in Reading, PA against Matt Hardy and Animal, so probably they might be the next ones called up to Smackdown.
On the March 19th Smackdown house show in Nashville, Ken Kennedy will confront Jerry Lawler. Plus Kennedy will also confront Harley Race at the SD house show in Joplin, MO on March 27th as well as confront Steve "Dr.Death" Williams in Alexandria, LA on March 11th; Monroe, LA on the 13th; Tulsa, OK on the 25th; and Oklahoma, LA on the 26th. For the SD house show on the 12th in Lafayette, LA Dr. Death will be the special referee for the Triple Threat main event between Angle, Orton and Henry while Kennedy will be the special ring announcer.
Ricky Steamboat is scheduled to be the guest referee for two WWE championship matches between John Cena and Edge in Waco, TX and Tyler, TX the weekend of March 11-12, while he is also scheduled to guest referee the World Championship match between Kurt Angle and Randy Orton at the SD show in Tulsa, OK on the 25th.
On the John Cena Superstar page on WWE.com, they have a link to his blog on MySpace. I know Gregory Helms has a blog on there too, but WWE.com have no mention of that on his Superstar page. To view it, head to https://www.myspace.com/johncenasspace.
WWE.com have a special feature on the greatest underdog stories in Wrestlemania history.
The latest edition of John Cena's "Five Questions With The Champ" is on WWE.com. This week's edition is different than usual because he gets censored by The Brooklyn Brawler.
The Rock's Walking Tall airs at 10 p.m. tonight on Showtime
VH-1's Best Week Ever featuring Chris Jericho airs at 11 p.m. tonight
Regarding Pro Wrestling tapes being sold on eBay, don't know all the particulars, but they are going after people selling their own collection stuff. They want to eliminate not only any selling of tapes with the WWE, Crockett, WCW, ECW and AWA collections, but are actually going after any pro wrestling tapes. One person who sells tapes of a regional promotion that WWE doesn't own the collection of (doing so with full permission of the owner of the territory) got a complaint filed. The complaints don't specify why they want them pulled. They would not have the rights to eliminate the stuff of other promotions, but may try and claim people don't have the rights to sell tapes that involve people they have under legends contracts, and virtually every tape collection would contain someone that fits that parameter.